United States Secretary of Commerce Wilbur Ross announced that Innovation Park has been awarded a $10.2 million Economic Development Administration (EDA) grant to build the first mixed-use business incubator/accelerator of its kind in the region. The North Florida Innovation Labs will be a new $17 million 40,000 square-foot facility located on 3.5 acres in Innovation Park and will be focused on helping hard science high-tech companies pioneer new technologies and create jobs, putting the Tallahassee region at the forefront of innovation.
The $10.2 million grant from the EDA will be used in combination with pledges of $2.5 million each from Blueprint Intergovernmental Agency/Office of Economic Vitality and the Florida State University Research Foundation. The remaining $1.8 million will be funded by the LCRDA.
We are so honored and thrilled to be receiving this funding and to be able to support our community in this way. The incubator will be a great win for our community and will help to spur high-tech business creation and deliver high paying jobs to the region. Stay tuned for project updates!
To read the press release, click here.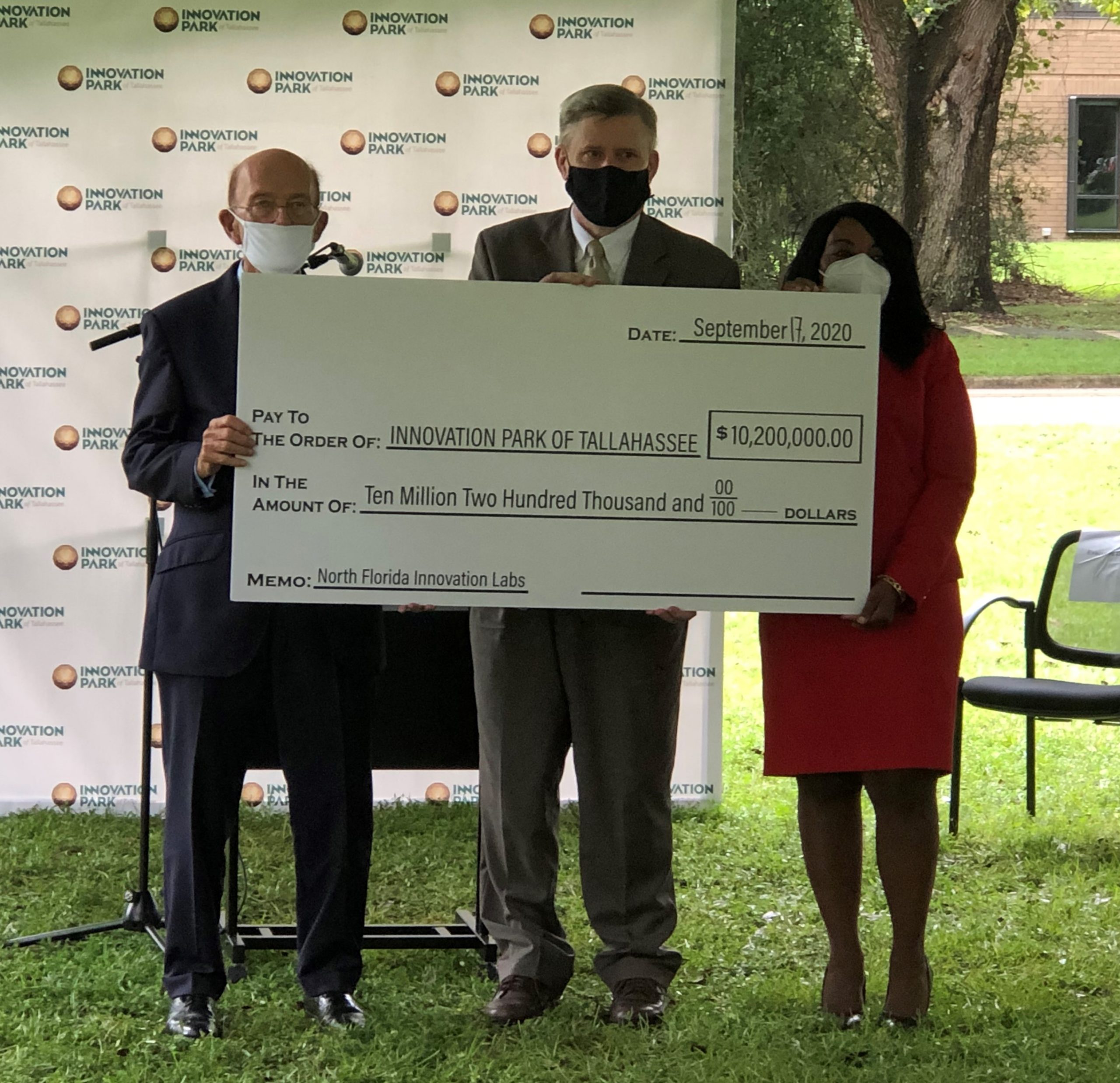 Please join us for Tech Topics Tuesdays on September 22nd at 11am via Zoom!
Our speakers will be Ryan Baumbach and Kaya Wei from the National High Magnetic Field Laboratory. They will be discussing their research about thermoelectric properties in new materials. These materials are already being used in some high-end vehicles and spacecraft, but their research is helping to push the boundaries of how thermoelectric materials might perform in new, exciting, and more powerful ways.
To register, email Naomi Molina at nmolina@inn-park.com.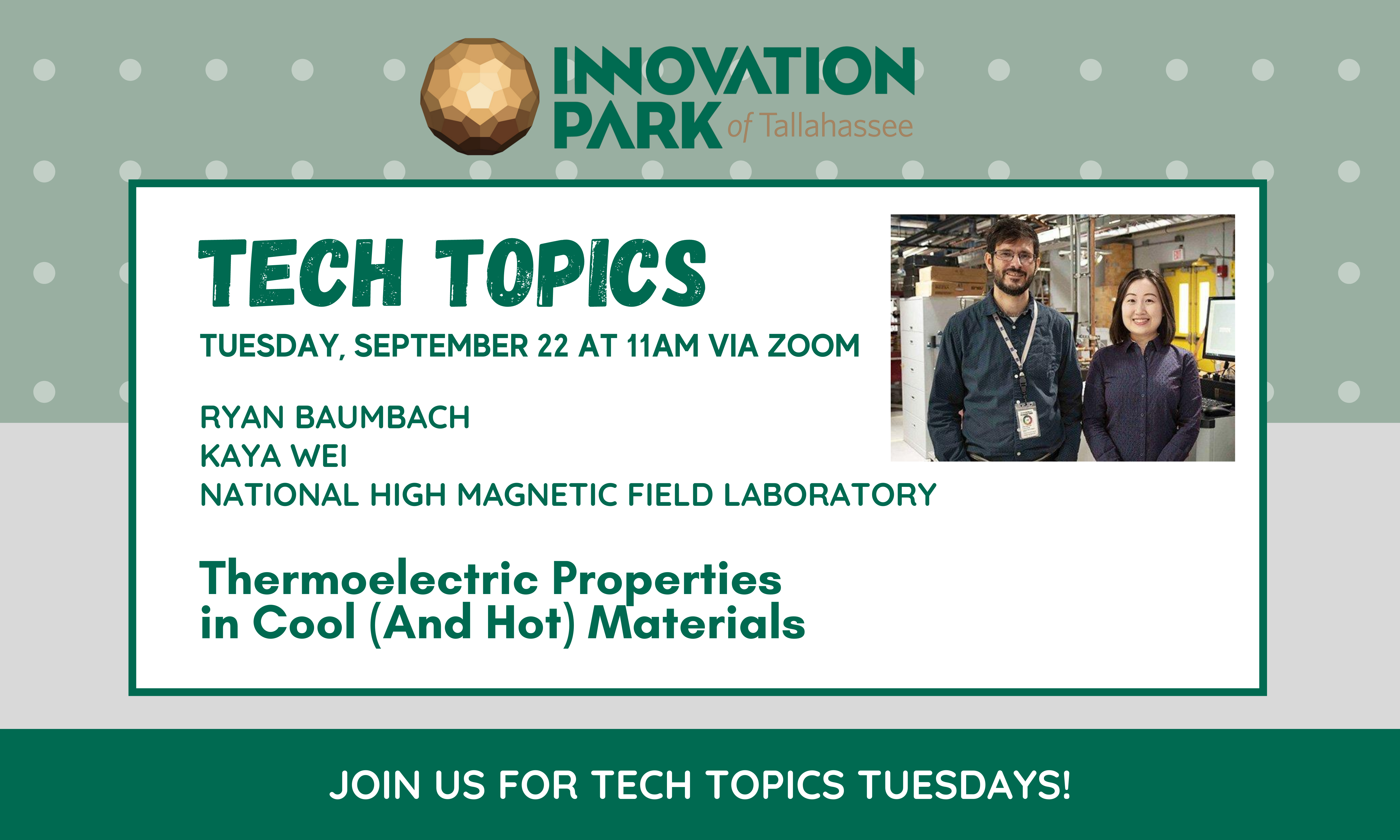 You're invited to our annual TechGrant Pitch Night where our five finalists will compete for grants of up to $15,000!
Each finalist company will provide a presentation of their business commercialization plan and answer judges' questions. The top two teams that score the highest overall are awarded grants of up to $15,000. As a member of the audience, you'll even get to vote on who you think should win!
TechGrant Pitch Night will be hosted via Zoom.
To register for the event, click here. We hope to see you there!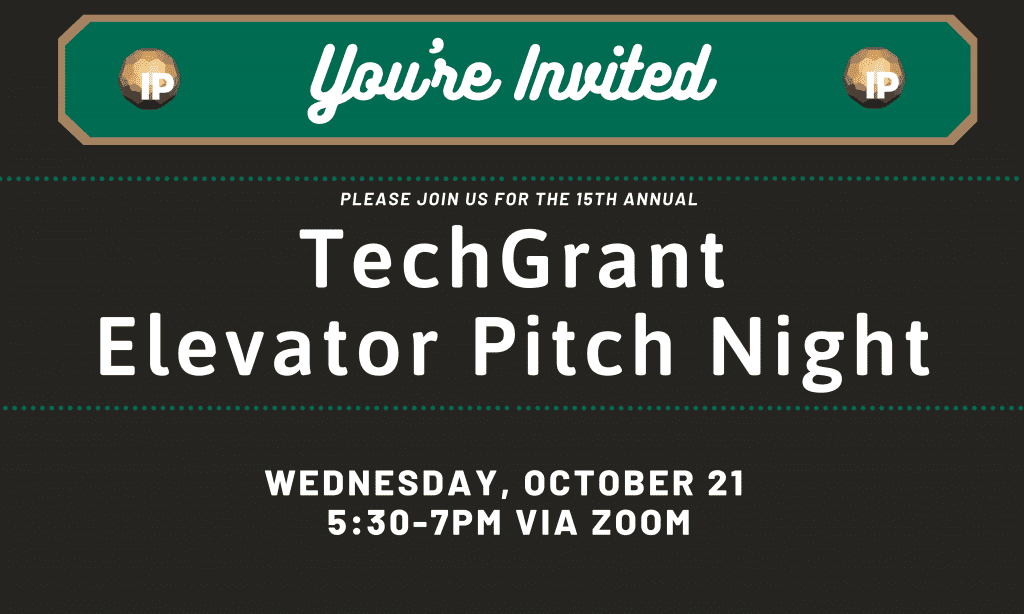 Did you know that FSU and TMH have partnered to conduct COVID-19 testing right here in Innovation Park?
Watch the WFSU Perspectives recording where host Tom Flanigan talks with Dr. Gary Ostrander, Vice President of Research at FSU about the COVID-19 testing happening in the Park. We're so glad to be able to provide the space needed in order to encourage testing in our community.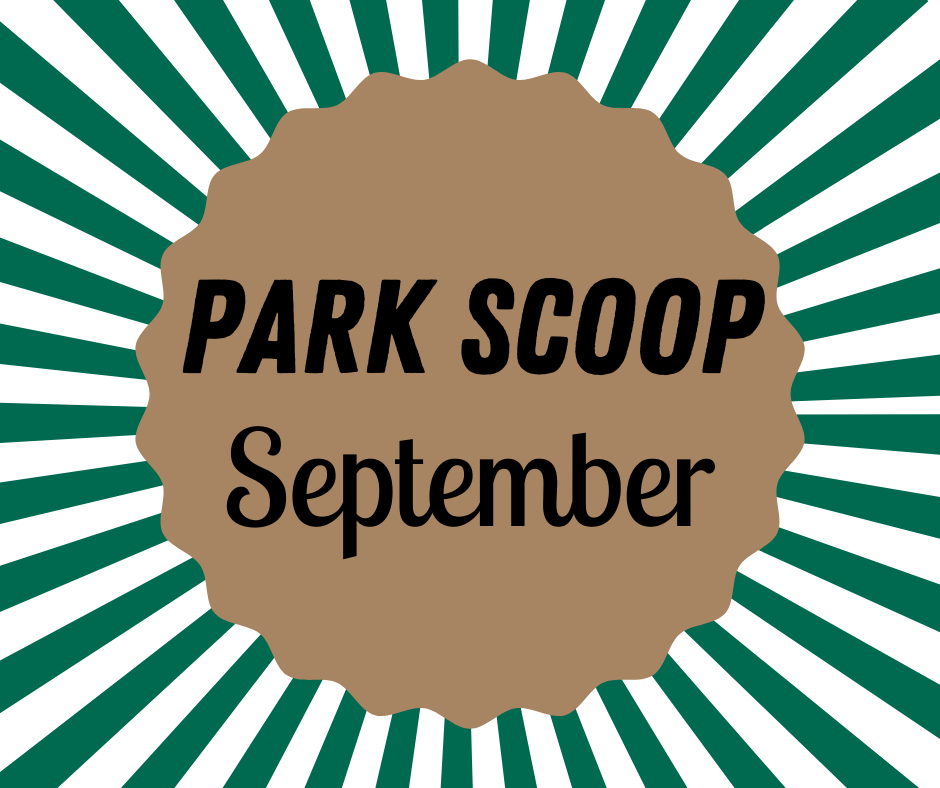 Junior Achievement Big Bend is launching a Virtual Speaker Series designed to be led by entrepreneurs or business leaders that explores entrepreneurship, careers, and highlights the opportunities, challenges, and preparation of successfully creating change in the community and beyond. Volunteers interested in sharing their story and inspiring tomorrows leaders, please contact Alyssa Seymour at alyssa@jabigbend.org for more information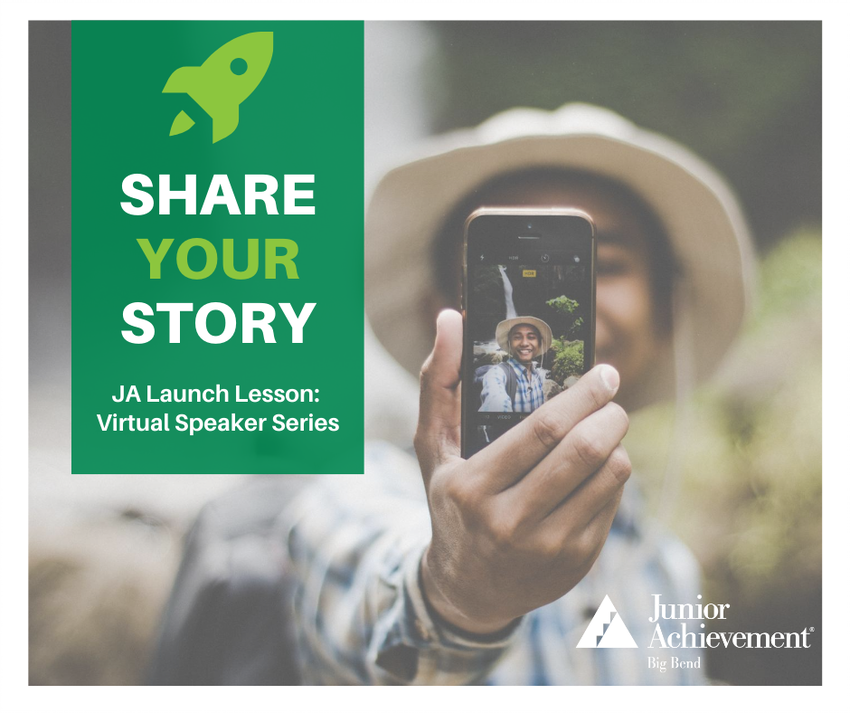 NFIL provides the resources and assistance needed to help companies in the Tallahassee/Big Bend region launch their business, compete for grants, and succeed in order to create high wage jobs for the community.
There is immediate availability for virtual memberships. Services include SBIR/STTR grants assistance, an extensive mentor network, technology licensing assistance, university connections, and more!
Interested in becoming a member? Contact Michael Tentnowski, Director of Entrepreneurship at mtentnowski@inn-park.com or 850-575-0343.