We are pleased to announce the winners of the 2020 TechGrant Pitch Night! WeatherTiger came in first winning the $15,000 grant and Nhu Energy came in second receiving the $10,000 grant. Learn more about our winners on their websites: for WeatherTiger click here and for Nhu Energy click here.
Thanks to all of our finalists for their outstanding pitches and hard work! If you joined us, thank you for logging in at home on Zoom to watch the event as we made it virtual for the first time ever. We had a great time celebrating our local small business community with you!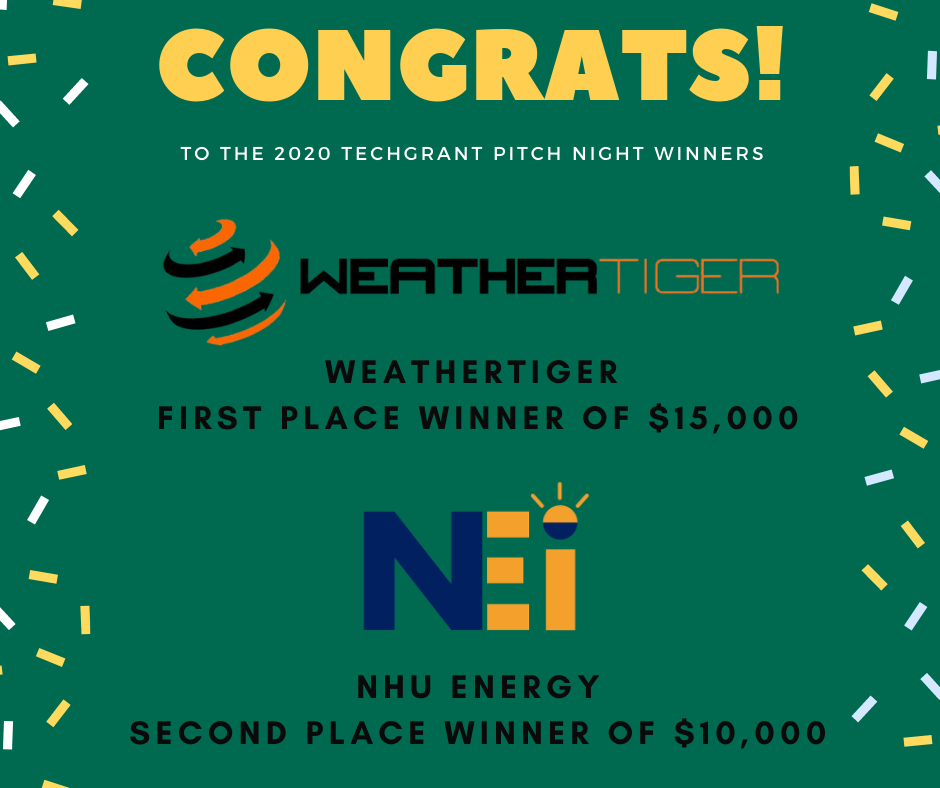 There's still time to register for Tech Topics on Tuesday, November 17 at 11am! We are hosting a virtual open house for our incubator, North Florida Innovation Labs (NFIL). Joining us will be three of our virtual members – Piersica, Blue Quench, and EduClear. They will be going into detail about their businesses and their research. To register, email Naomi Molina, Director of Marketing & Engagement at nmolina@inn-park.com. The deadline to register is Tuesday, November 17 at 9am.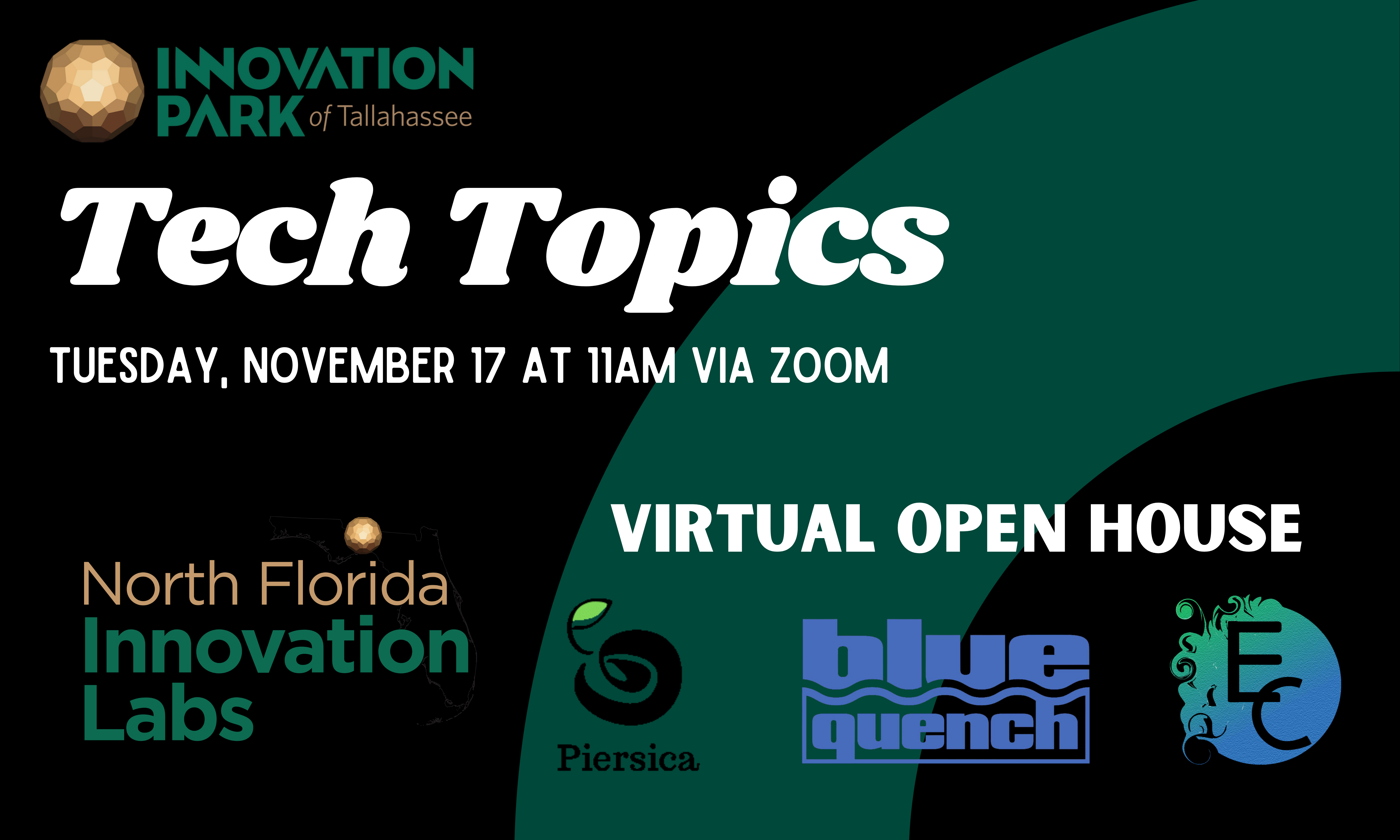 Why is Innovation Park the ideal location for the North Florida Innovation Labs (NFIL) incubator? Companies will benefit from having connections with local universities, the National High Magnetic Field Laboratory, and other private research-intensive institutes. By being in close proximity to these organizations, high-tech companies will have the ability to grow their businesses and commercialize new innovations.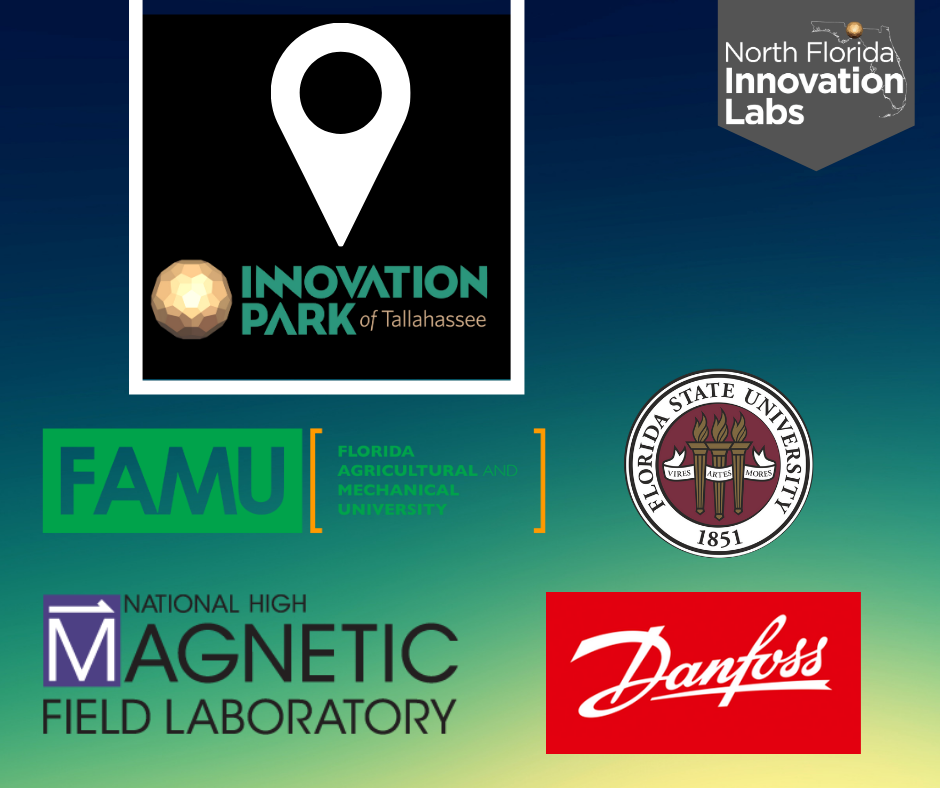 Innovation Park is pleased to announce a new virtual member for North Florida Innovation Labs (NFIL)! Manser Edbrooke Technology is a research and development focused firm based in Tallahassee, FL. MET is currently exploring rapid prototyping solutions such as CNC milling and 3D printing. By using new linear rail designs, advanced modern control systems, and other breakthroughs, MET plans to offer a high quality, compact, and reasonably priced solution to engineering businesses that need simulation-grade prototypes. We are thrilled to welcome MET to NFIL and are looking forward to helping them grow their business! Click here to learn about all of our NFIL virtual members: https://innovation-park.com/nfil/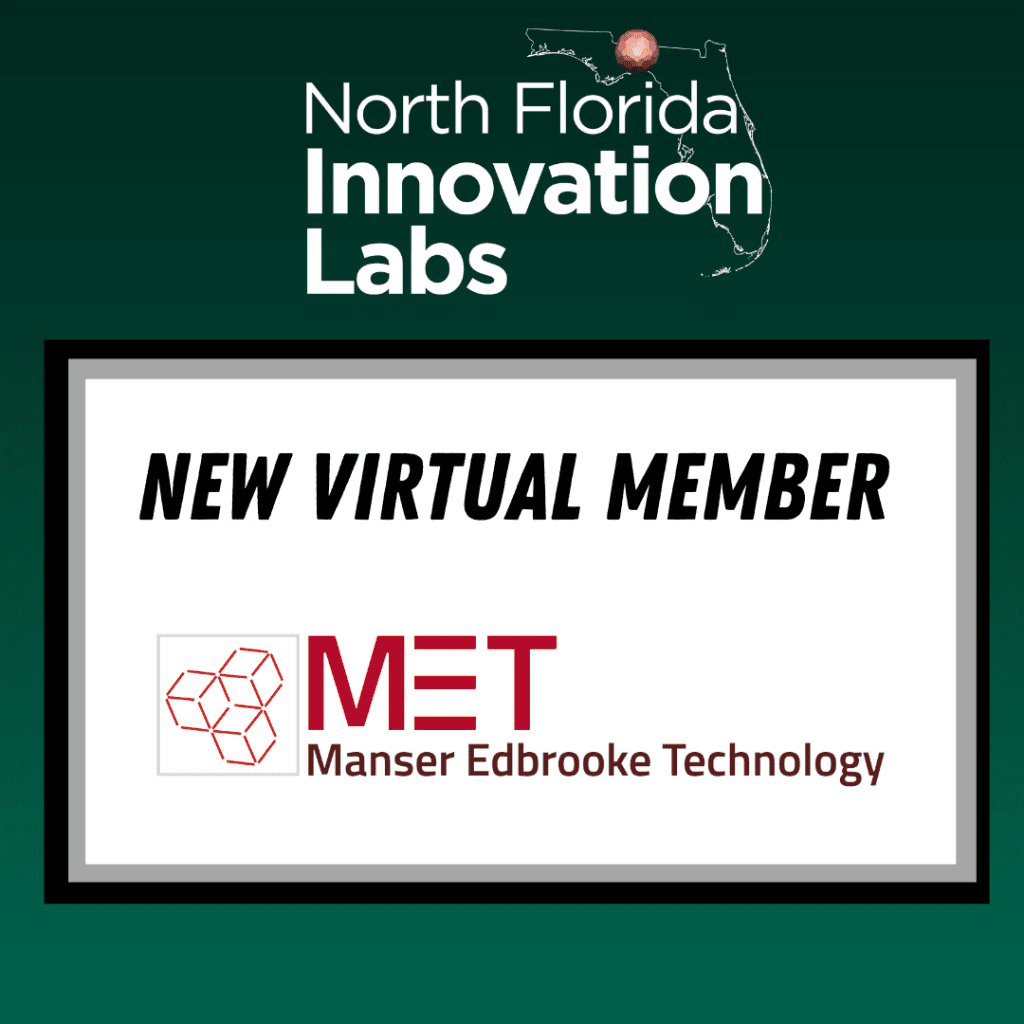 Miss the Park food trucks? So do we. Here's where you can find them until they return to the Park:
Tally Mac Shack: now located at 1215 South Adams, Tallahassee, FL 32301. Open Thursday 11:30am-8pm, Friday and Saturday 11:30am-8:30pm, and Sunday 11:30am-5pm.
El Criollo Grill: Follow this week's schedule by clicking here. The schedule will update each week with the food truck's locations.
The Funkalicious Truck: Follow their Facebook page for updates.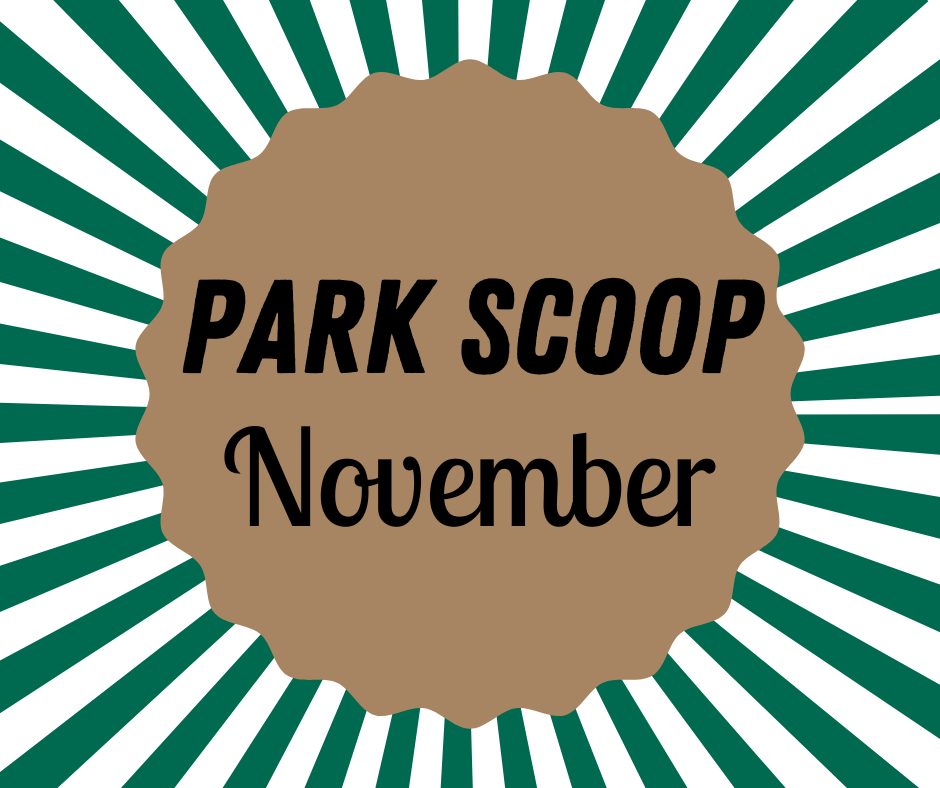 NFIL provides the resources and assistance needed to help companies in the Tallahassee/Big Bend region launch their business, compete for grants, and succeed in order to create high wage jobs for the community.
There is immediate availability for virtual memberships. Services include SBIR/STTR grants assistance, an extensive mentor network, technology licensing assistance, university connections, and more!
Interested in becoming a member? Contact Michael Tentnowski, Director of Entrepreneurship at mtentnowski@inn-park.com or 850-575-0343.