It's time again for our annual TechGrant program! TechGrant is a competition in which early-stage companies can compete to win grants of up to $15,000. Applications will be reviewed by our panel of judges who are business leaders in the Tallahassee community and the top five high scoring companies will be invited to participate in our TechGrant Pitch Night on Thursday, October 21, 2021.
If you are considering applying, we highly recommend attending our TechGrant orientation meeting on Tuesday, April 6th, from 4-5pm (virtual). For more information, please visit our website www.innovation-park.com/techgrant or email Naomi Molina, Director of Marketing & Engagement at nmolina@inn-park.com.
Please join us for TechTopics Tuesdays! Our next event is on Tuesday, April 20 from 11-12pm via Zoom. Our speakers are Dr. Yan Li and Dr. Tristan Driscoll from the FAMU-FSU College of Engineering.
Their research targets the human body, specifically regarding treatment of stroke, Alzheimer's disease, multiple sclerosis and brain tumors. Additionally, their studies can help us understand the critical role cells play in sensing and responding to mechanical forces from their environment resulting in diseases like fibrosis, cardiovascular disease, and degenerative disc disease.
World Health Day is in April so this is a great time to learn and understand more about our bodies to keep us healthy! To register to attend the event, please click here.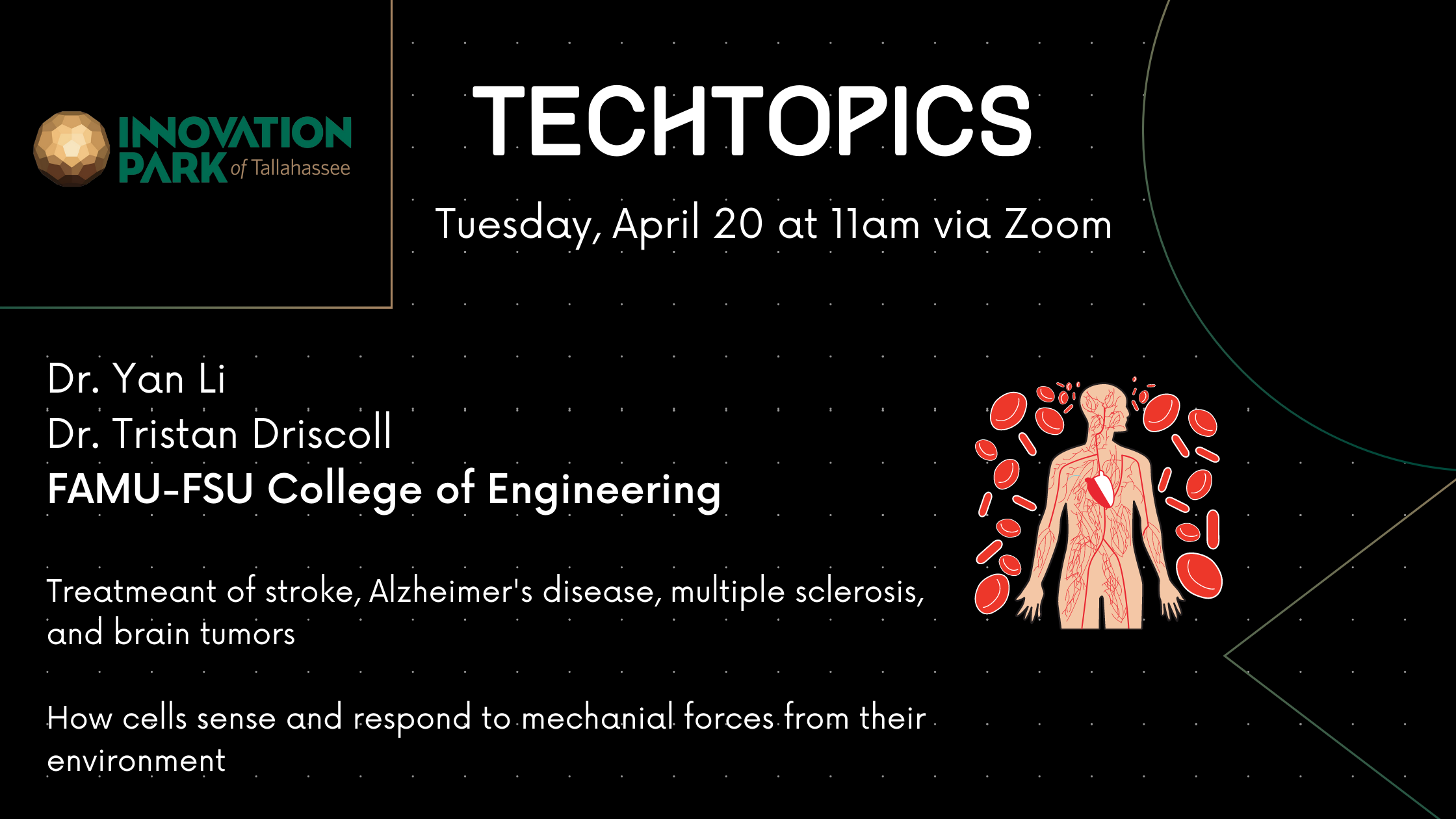 Check out our new aerial tour video! This video will be used to showcase all of the assets in Innovation Park and to help attract new businesses. Big thanks to our partner, the Tallahassee-Leon County Office of Economic Vitality, for helping to produce this amazing highlight video.
Click here to watch on our YouTube channel.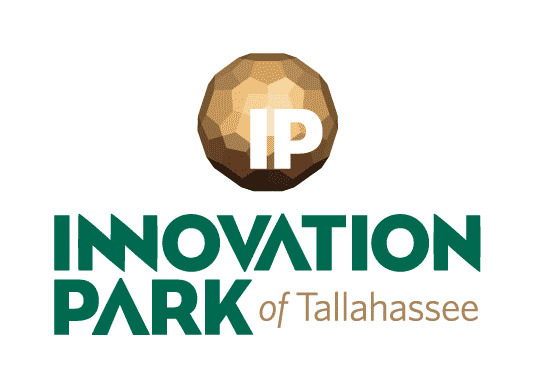 Our team along with Architects Lewis + Whitlock are currently meeting with laboratory design experts and potential users to finalize the list of equipment needed for our wet lab space. We are also working on how the space will be designed, configured, and allocated according to intended usages.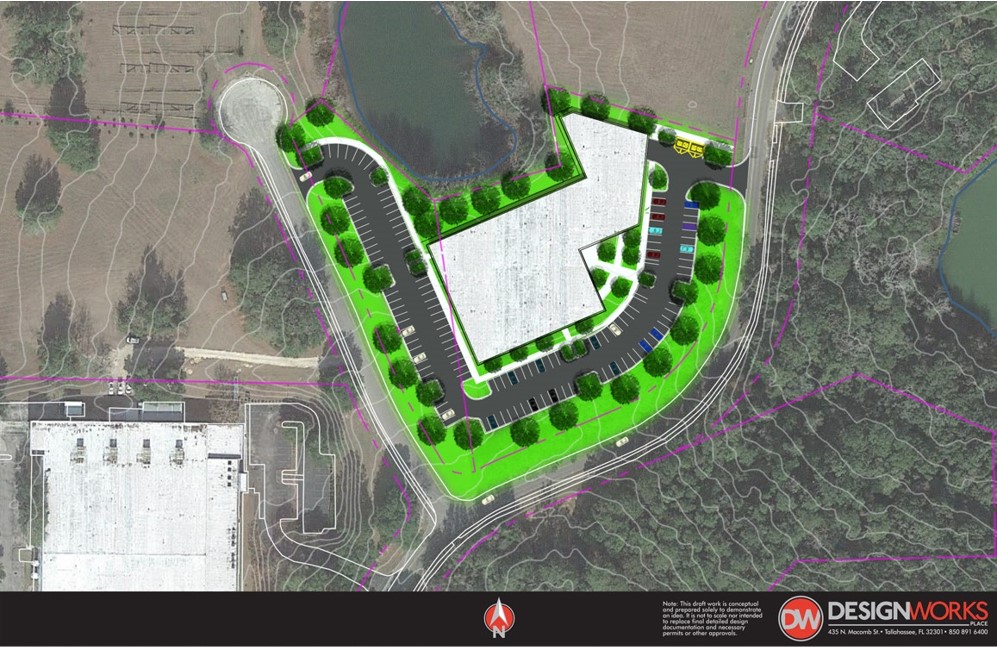 Great news! El Criollo Grill food truck has resumed weekly service for lunch on Thursdays from 11am-2pm. Please come out and give them a warm welcome back to the Park and enjoy a delicious Cuban sandwich! They will be located across from the MagLab in front of the Shaw building with lots of picnic tables for outdoor seating.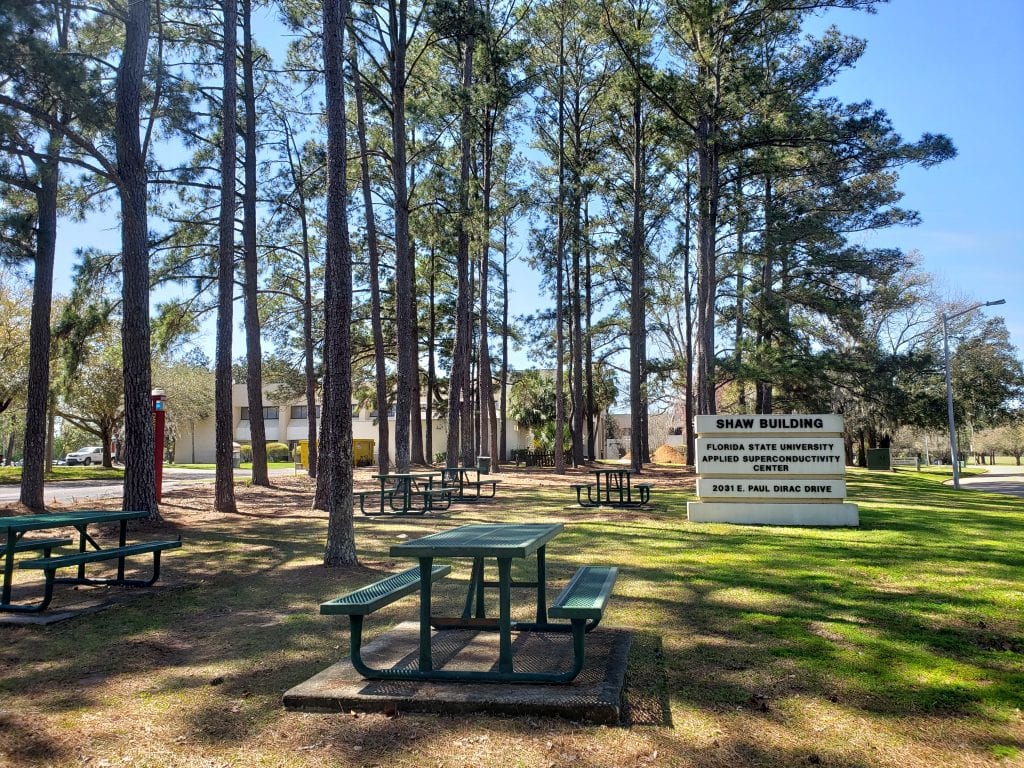 J. Murray Gibson, dean of the FAMU-FSU College of Engineering is stepping down in December. He will go on sabbatical during the spring 2022 semester and then return to the college to teach and conduct research. For more information, read the Tallahassee Democrat article here.