FSU officials broke ground on Aug. 2 on its new $88-million Interdisciplinary Research and Commercialization Building, where researchers from a variety of fields can focus on creating and advancing new materials. The IRCB is funded by the Florida Legislature and the FSU Research Foundation. The 116,000-square-foot building is designed to facilitate interactions in laboratories, core facilities and strategically placed collaboration spaces. It will consist of three floors of mostly open labs.
The new IRCB is FSU's latest addition to its southwest Tallahassee campus, which is interwoven with Innovation Park, where the FAMU-FSU College of Engineering, National High Magnetic Field Laboratory, High-Performance Materials Institute, and others are located. The building is scheduled to be completed in 2024. More information.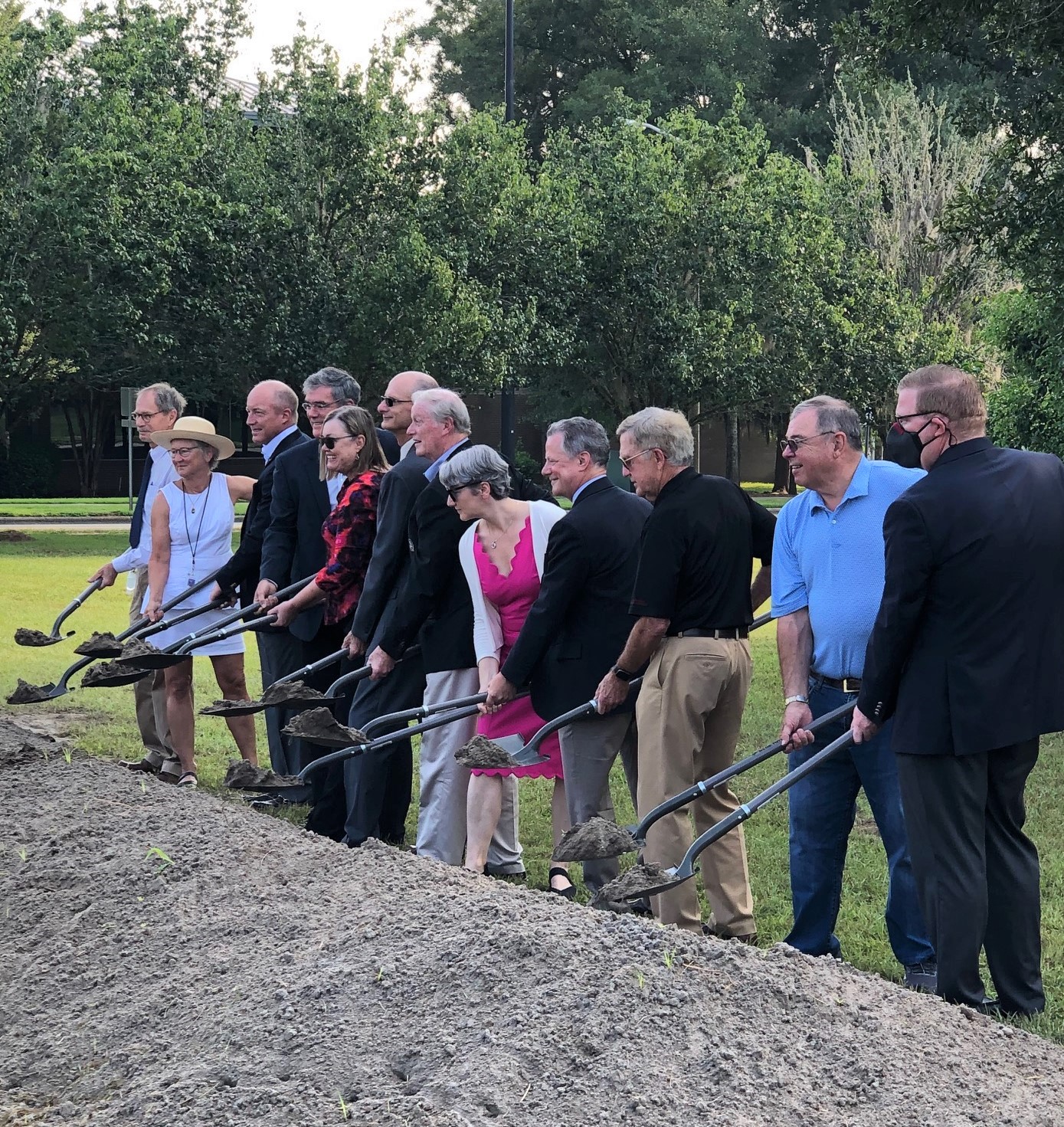 Mark your calendars now for Oct. 21, 2021, when our five TechGrant Pitch Night finalists compete to win grants of up to $15,000. Our finalists include:
Blue Ocean Discover.
Genetic Biocontrols.
Manser Edbrooke Technology.
Moye Consultants.
StayingIn.
More information about the TechGrant Program.

Innovation Park has hired Tallahassee native Karen Thurston-Chavez as its new Director of Marketing and Engagement.
"We're excited to bring Karen on the Innovation Park team," said Ron Miller, Executive Director of the Leon County Research and Development Authority. "She has three decades of experience in communications and marketing and brings expertise in brand development, community outreach, building partnership and integrated marketing strategies."
"Innovation Park has a lot of exciting events and news coming up over the next two years; I am thrilled about the opportunity to tell the park's story of entrepreneurship, innovation and growth," Thurston-Chavez said. More information.
FSU Center for Advanced Power Systems
The Center for Advanced Power Systems (CAPS) at Florida State University has received a new $31 million contract from the Naval Sea Systems Command for the research and development associated with shipboard electrical power and energy systems. Read more.
FSU-FAMU College of Engineering
FSU Center for Ocean-Atmospheric Prediction Studies
FSU National High Magnetic Field Laboratory