Our next virtual TechTopics is coming up on Tuesday, September 22 at 11am via Zoom. Pencil it into your calendar to make sure you join us! Stay tuned for details about our speakers and how to register for the event.
Do you have a suggestion for a speaker or a topic for TechTopics? Email Naomi Molina, Director of Marketing & Engagement at nmolina@inn-park.com.
Did you attend our July virtual TechTopics? If so, please fill out this brief 5-question survey to help us prepare for our upcoming TechTopics events.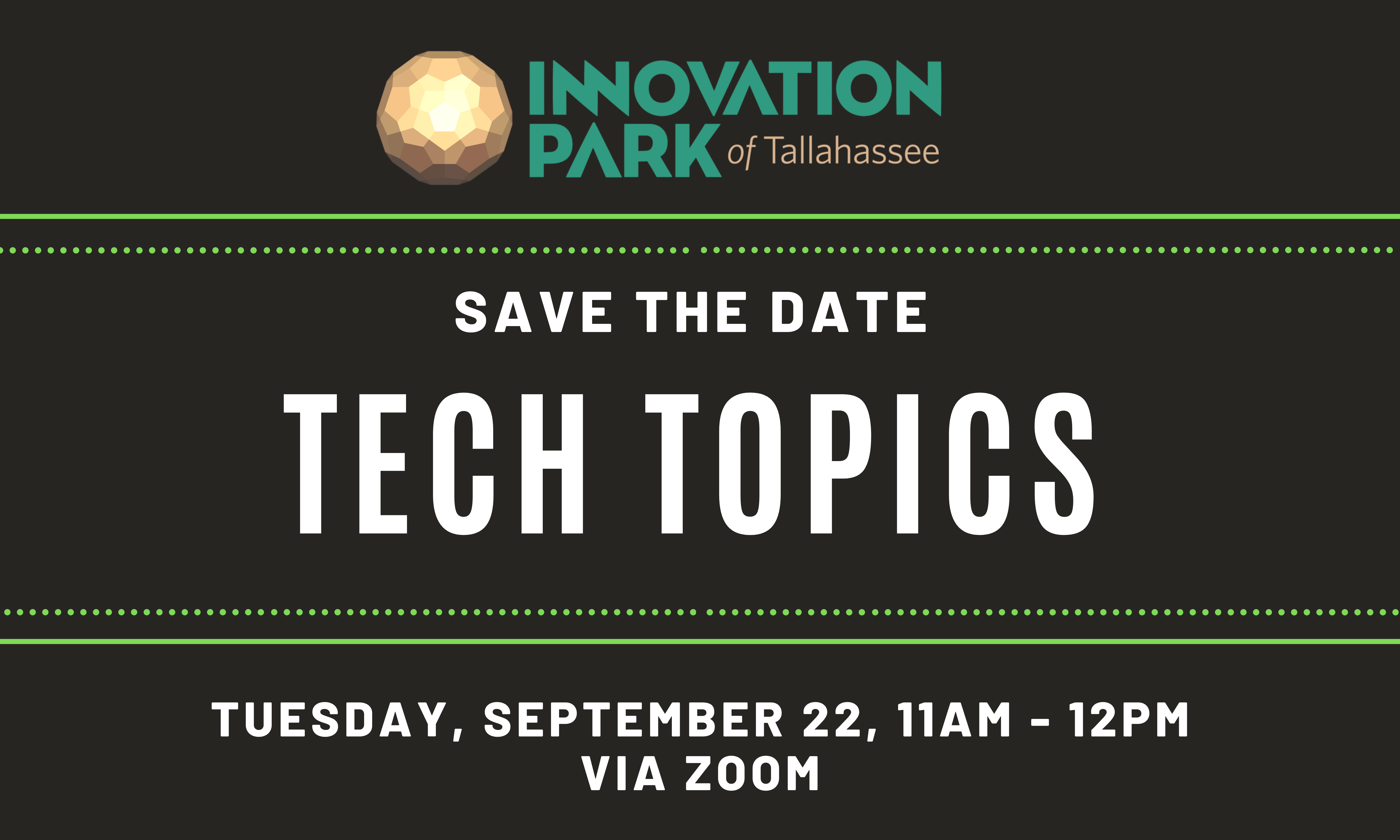 In partnership with FAMU REACH, this seminar will teach you the secrets of how to build a budget for federal grant proposals. Take advantage of the "profit" the government allows you to build into the budget…if you know to ask for it. This no cost online seminar is on Wednesday, September 16 from 9-11am.
To register, email Michael Tentnowski at mtentnowski@inn-park.com.
Zoom link will be provided after registration.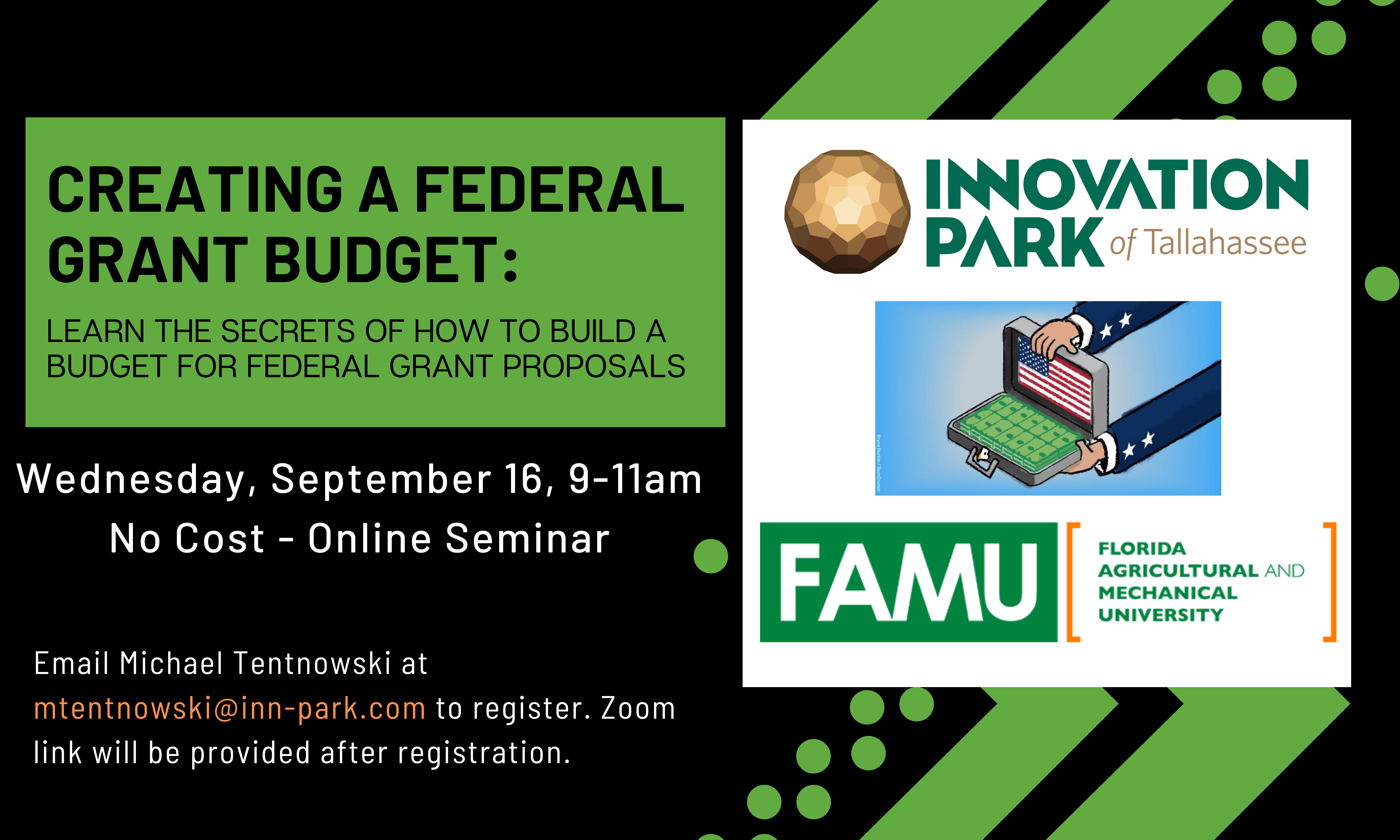 Have you heard the news? Our annual TechGrant is going virtual! TechGrant supports the creation and growth of companies in our region and even during the COVID-19 pandemic we must press on to support our local early stage companies. Read our press release for more information. Stay tuned for details!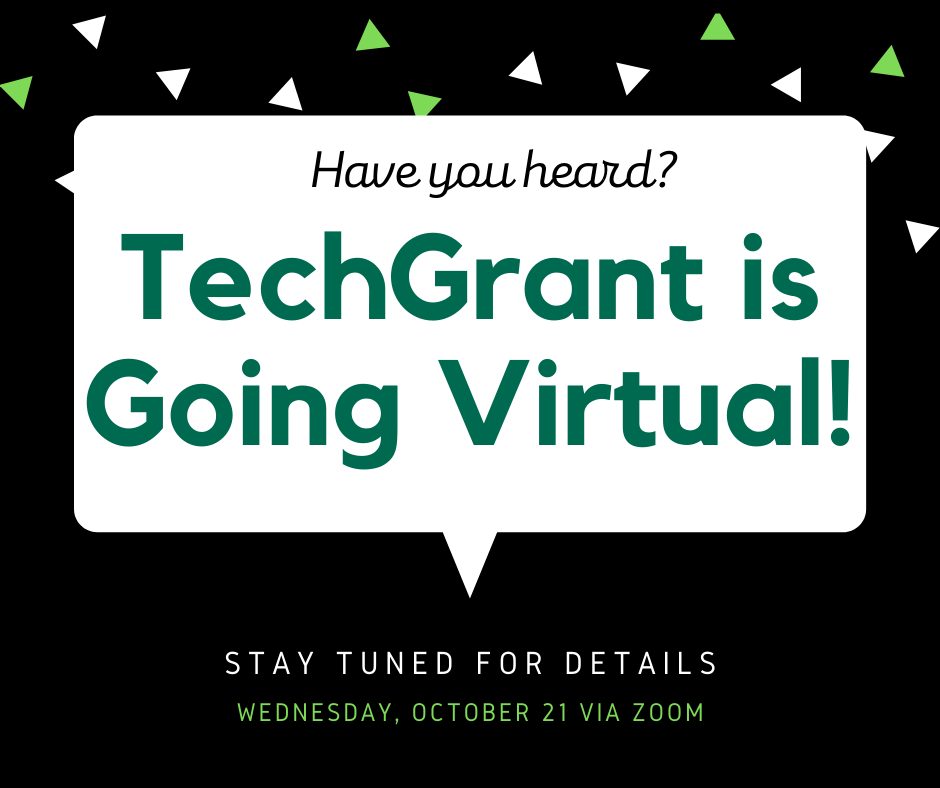 Do you work in Innovation Park and have an upcoming event or news you want us to help you promote and share?
To submit an event, click here so we can help you promote it in our newsletter and on social media.
To submit news, email news@inn-park.com so we can help spread the word about your exciting accomplishments!
If you have any questions please contact Naomi Molina, Director of Marketing & Engagement at nmolina@inn-park.com.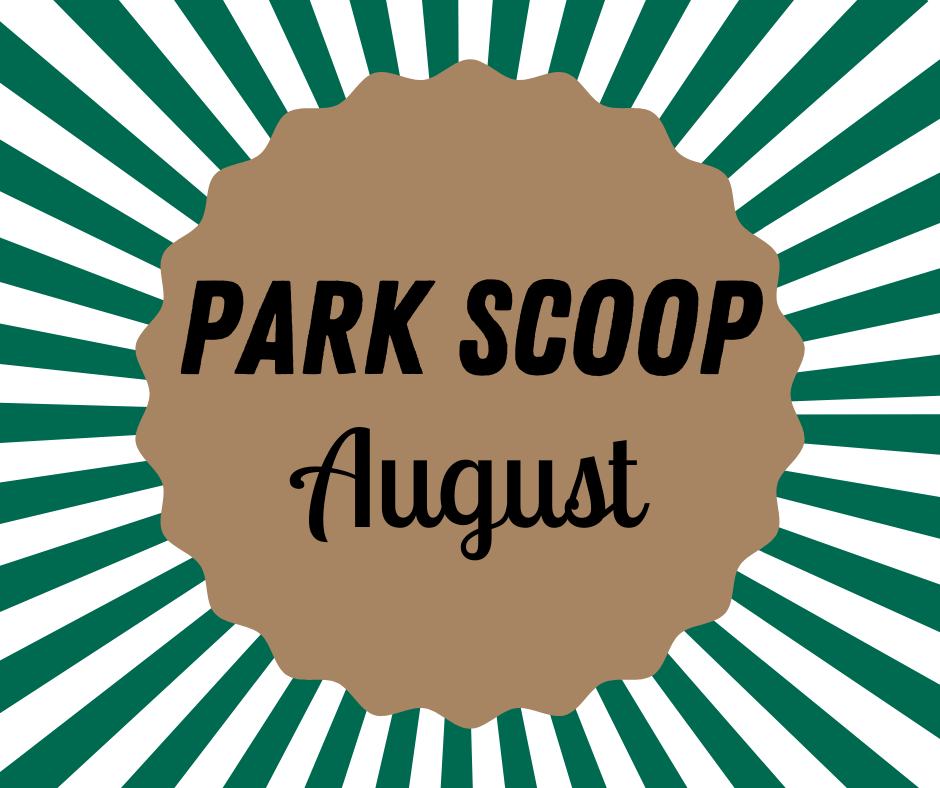 Applications for Leon CARES open on Monday, August 17th! If you have been impacted by COVID-19, you may be eligible to apply for assistance through Leon County's Leon CARES program. Review the Leon CARES eligibility criteria and submit your application here.

NFIL provides the resources and assistance needed to help companies in the Tallahassee/Big Bend region launch their business, compete for grants, and succeed in order to create high wage jobs for the community.
There is immediate availability for virtual memberships. Services include SBIR/STTR grants assistance, an extensive mentor network, technology licensing assistance, university connections, and more!
Interested in becoming a member? Contact Michael Tentnowski, Director of Entrepreneurship at mtentnowski@inn-park.com or 850-575-0343.