It's time again for our annual TechGrant program! TechGrant is a competition in which early-stage companies can compete to win grants of up to $15,000. Applications will be reviewed by our panel of judges who are business leaders in the Tallahassee community and the top five high scoring companies will be invited to participate in our TechGrant Pitch Night on Thursday, October 21, 2021.
Applications are due May 5th by 11:59pm. For more information, please visit our website www.innovation-park.com/techgrant or email Naomi Molina, Director of Marketing & Engagement at nmolina@inn-park.com.
There is still time to register to attend TechTopics! Our next event is on Tuesday, April 20 from 11-12pm via Zoom. Our speakers are Dr. Yan Li and Dr. Tristan Driscoll from the FAMU-FSU College of Engineering.
Their research targets the human body, specifically regarding treatment of stroke, Alzheimer's disease, multiple sclerosis and brain tumors. Additionally, their studies can help us understand the critical role cells play in sensing and responding to mechanical forces from their environment resulting in diseases like fibrosis, cardiovascular disease, and degenerative disc disease.
World Health Day is in April so this is a great time to learn and understand more about our bodies to keep us healthy! To register to attend the event, please click here.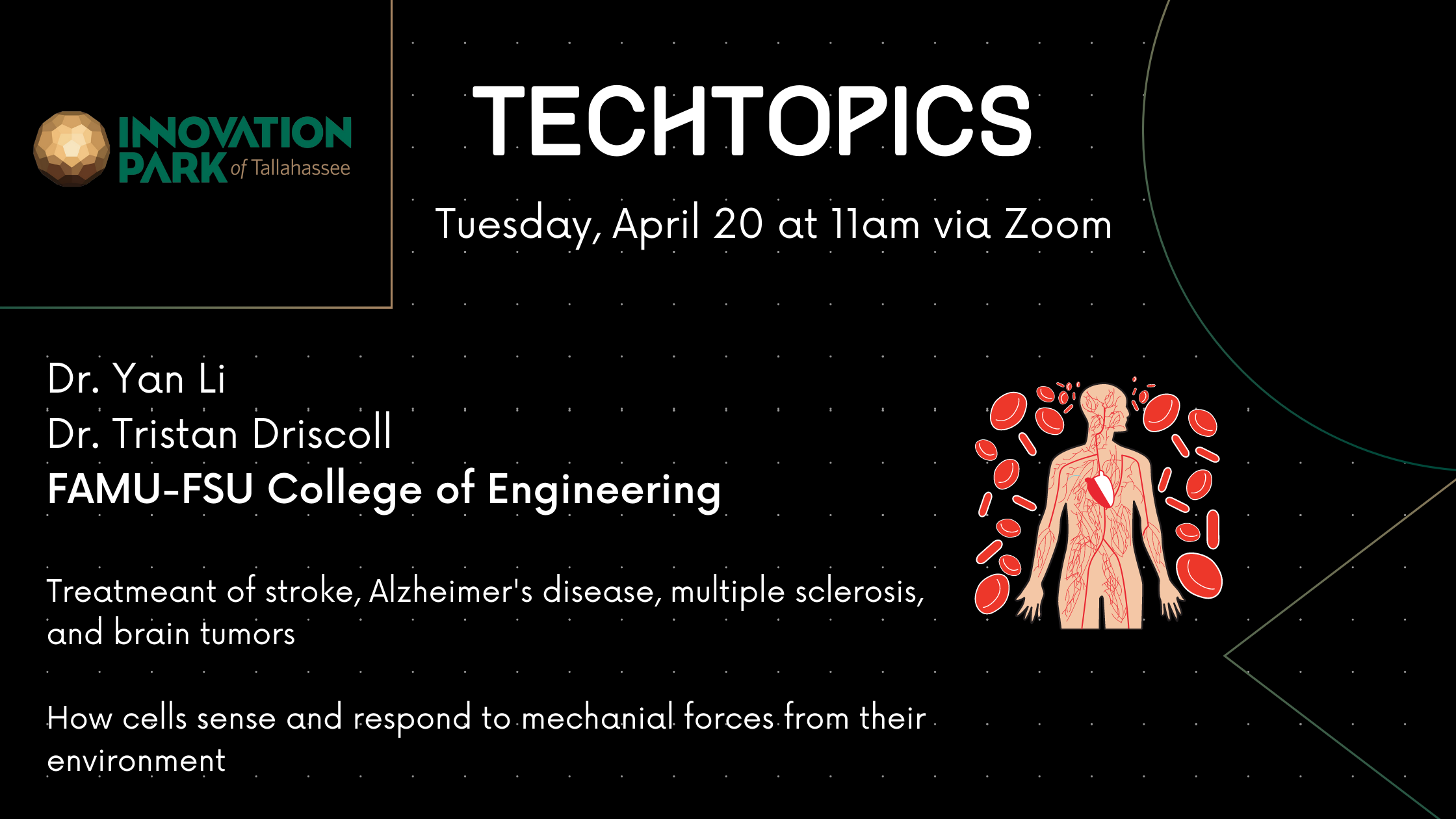 Innovation Park is pleased to announce that Bill Lickson will be the new Director of North Florida Innovation Labs! Lickson will lead the new state-of-the-art facility that will combine wet labs, dry labs, fabrications spaces, prototype development, and coworking for technology-based businesses. We are thrilled for Bill to join our team and to help North Florida Innovation Labs grow and succeed!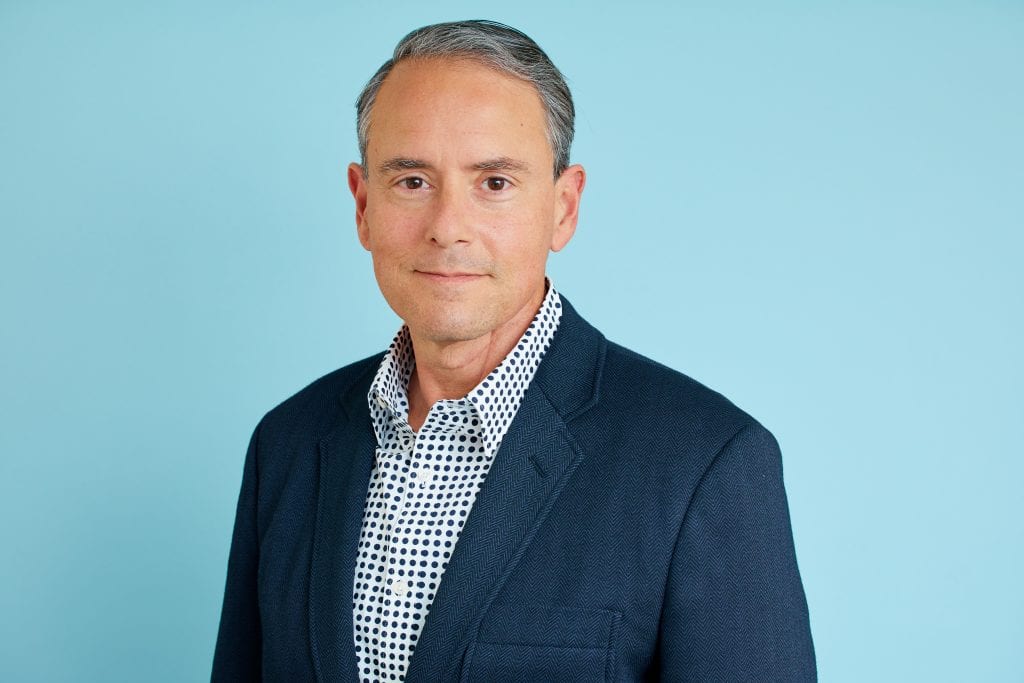 Our team along with Architects Lewis + Whitlock are currently working on the design of the North Florida Innovation Labs building. The 3D rendering above is an early draft. More to come soon!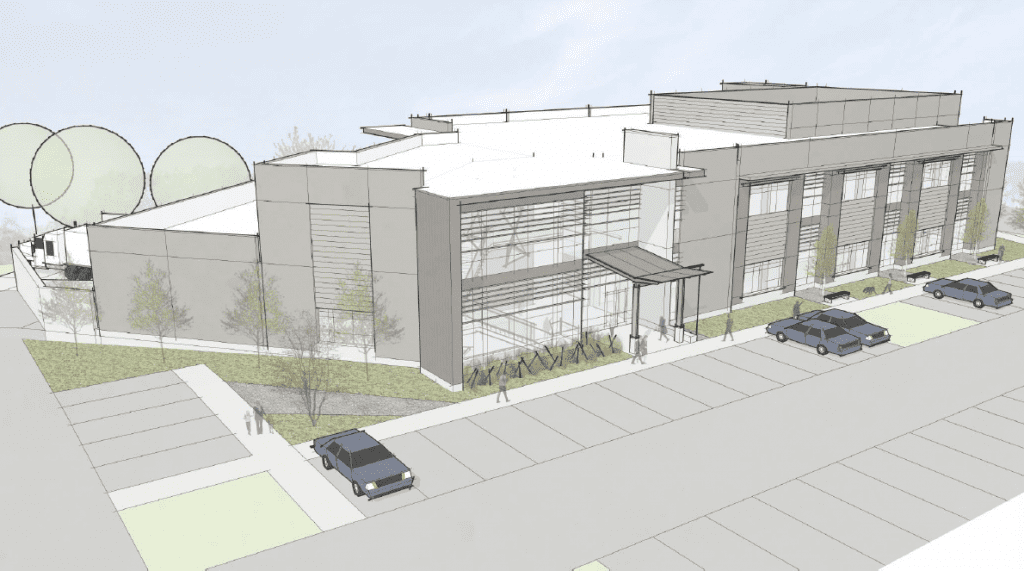 El Criollo Grill has resumed weekly service for lunch on Thursdays from 11am-2pm. Please note: they will not be in the Park on the third Thursday of every month.
The Funkalicious food truck will resume on Tuesday, April 27 from 11am-2pm.
Please come out and give them a warm welcome back to the Park! They will be located across from the MagLab in front of the Shaw building with lots of picnic tables for outdoor seating.