We are pleased to announce the finalists for the Innovation Park TechGrant Competition. On Thursday, May 16th at 5:30pm, these companies will pitch their business idea for a chance to win an up to $15,000 grant to help commercialize their technology. The TechGrant Pitch Night is presented by Danfoss Turbocor Compressors, Inc. and Hancock Whitney Bank.
The 2019 finalists, in alphabetical order, are:
EduClear, LLC is a mobile app to scan and edit text images to make it easier to read
Footy Training, LLC is a platform that provides curriculum for young athletes to train on their own and against professional athletes
Immuto, Inc. is an API and web portal that gives users instant access to the benefits of blockchain
NeuroJungle, LLC produces a wearable limb manipulation device that is a virtual anatomical interactivity technology for stroke survivors
Nhu Energy, Inc. has developed bundled intelligent control and analytics products and services that can demonstrate new technologies and systems before deploying them into critical infrastructures
We hope you'll join us for a night of Innovation and friendly competition! Registration is mandatory to attend our May 16th event.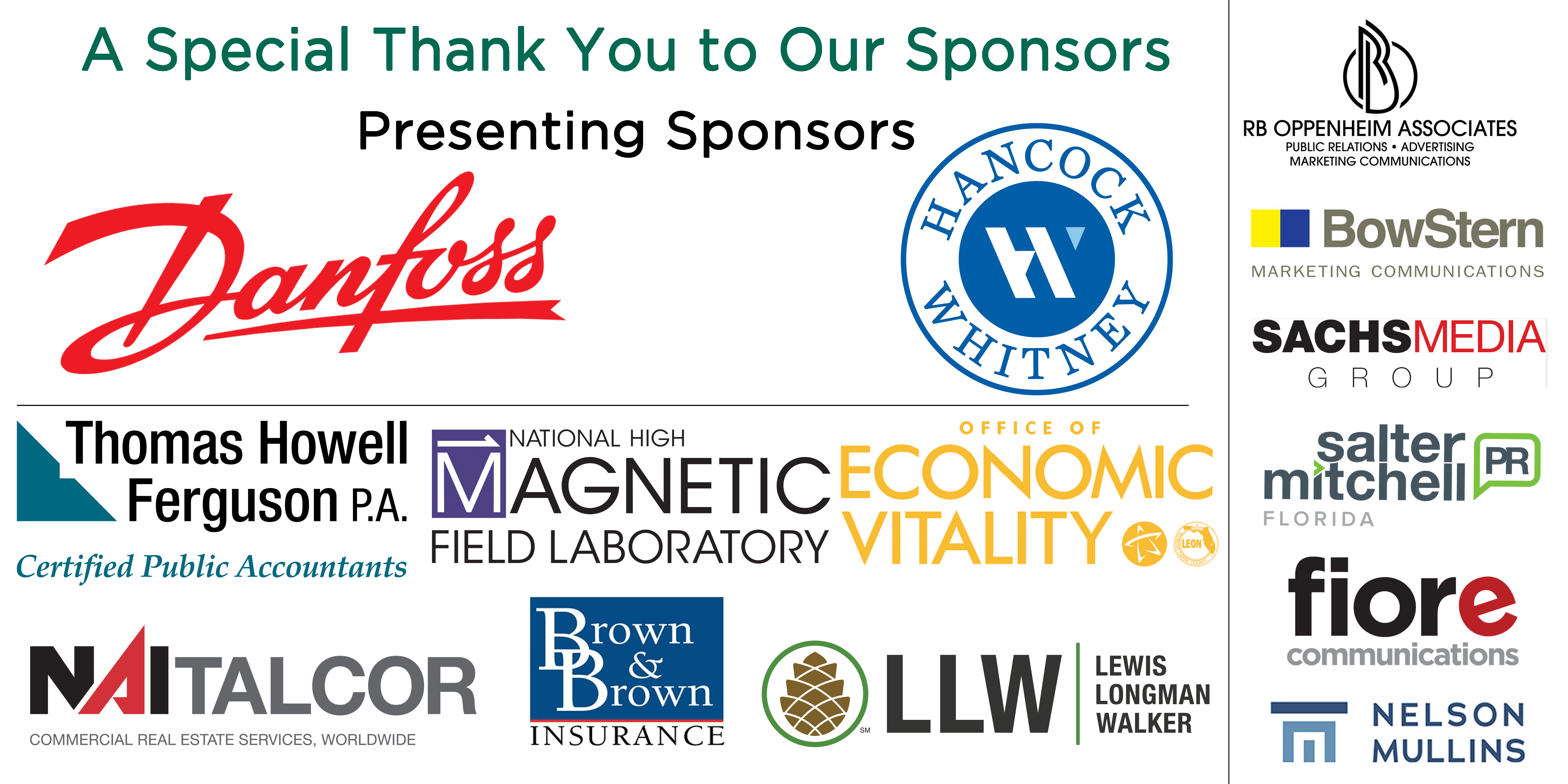 The FSU Center for Advanced Power Systems (CAPS) is in the process of expanding its space in the Park. The expansion will greatly increase its Power Electronics Research capability by adding a new 6,400sf space, and will provide more space for research and testing coming from sponsors. The new facility will feature a room that is specifically for high voltage work and will include a Faraday Cage to provide safety when testing high voltages.
CAPS will also be taking over space on the third floor of FSU Foundation Building A, which will include 8 new offices, a conference room, 3 >500sf labs and cubicles for students.
The expected completion date for this project is February 2020.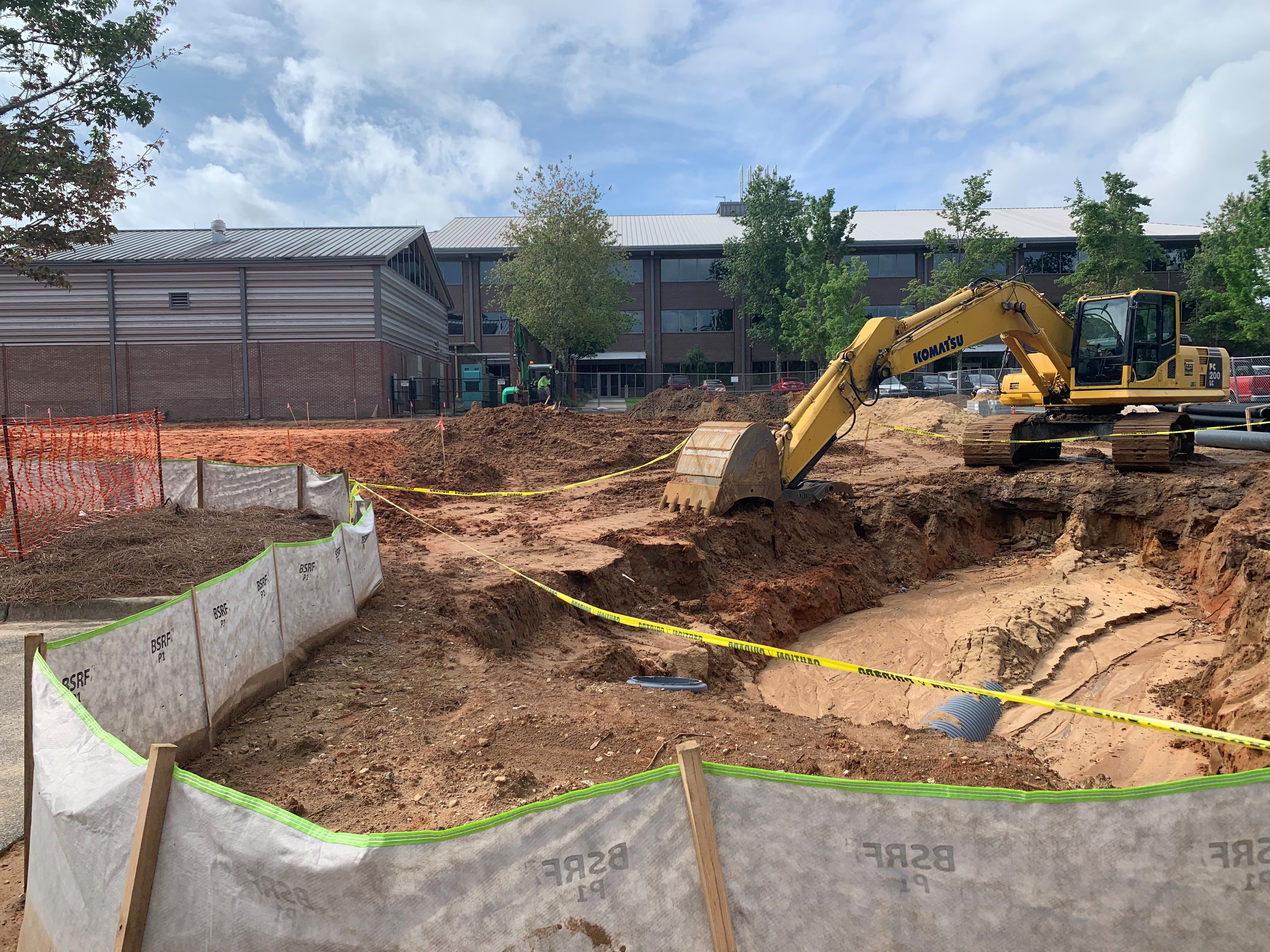 On Friday, April 26th at 8 a.m., Innovation Park and WFSU Public Media will be hosting an EcoCitizens, iNaturalist Walk in Innovation Park! We will begin outside in front of the Don Fuqua Complex (2035 E. Paul Dirac Drive), and the walk will last until about 9:30 a.m. Bring your mobile device, ensure iNaturalist is installed, and get ready to go forth and observe.
During the walk, we will capture different things in our environment with the iNaturalist App. All observations captured during our walk will count toward Tallahassee's spot in the annual global City Nature Challenge competition, which runs from April 26th-29th. Tallahassee is competing with over 100 cities around the world to see which can observe the most species using iNaturalist. Not only will the competition be engaging and fun, but the influx of observations will greatly benefit career scientists.
Coffee and doughnuts will be provided by WFSU, and they will provide a brief training on how to use the iNaturalist App prior to the walk starting. We hope to see you there!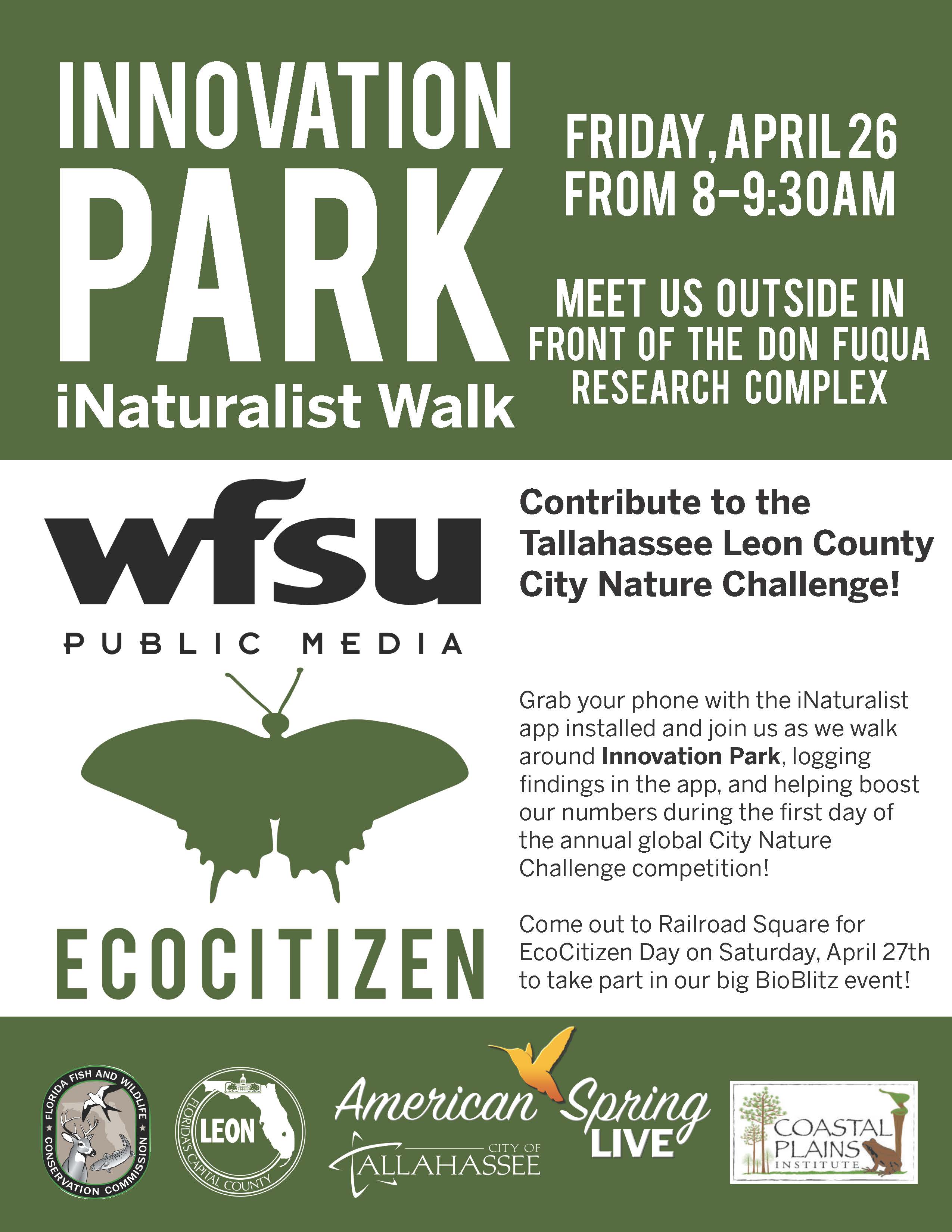 CAPS Research Professor, Dr. Tom Lipo will be Inducted into the Florida Inventors Hall of Fame this year. Dr. Lipo was selected for his pioneering innovations in the field of electrical machinery and power electronics, as well as his developments to improve the technology that runs subway cars, paving the way for hybrid and electric vehicles. He holds 45 U.S. patents and 20 foreign patents.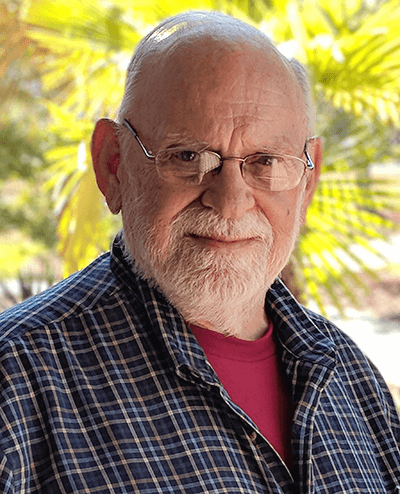 The FAMU-FSU College of Engineering recently entered into a new partnership with researchers and engineers from Eglin Air Force Base. The Air Force Research Laboratory at Eglin is funding the creation of an Air Force Research Laboratory Scholars Program at the College. This 5-year program will bring students into a lab environment where they can directly benefit from working with faculty researchers on Air Force-related studies.
This program will expand the research and training opportunities for students at two unique FSU Centers in Innovation Park: The Florida Center for Advanced Aero-Propulsion and the High Performance Materials Institute.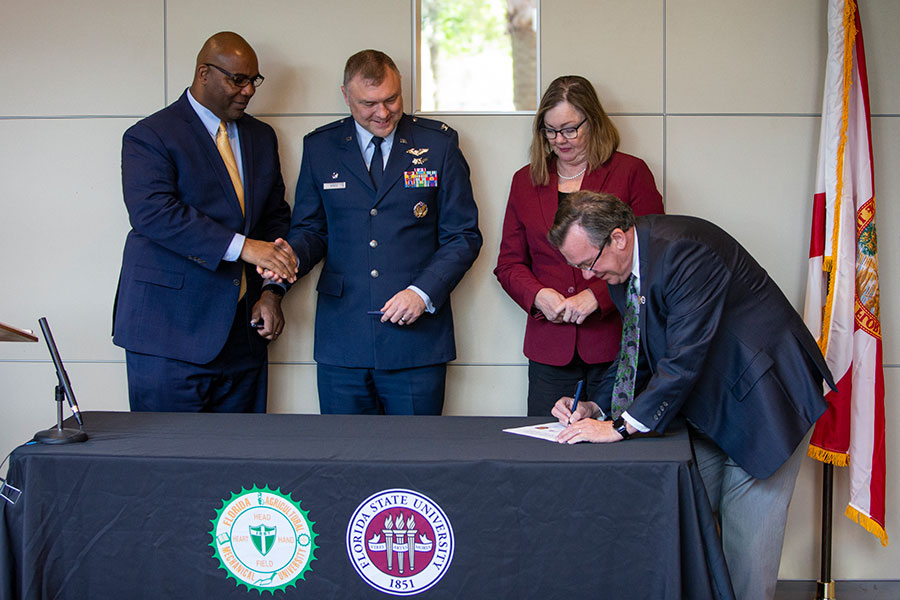 The Florida State University College of Medicine's physicians are now available to be your personal health care providers at a convenient new location. The College of Medicine's new primary care health center, FSU PrimaryHealth, is located near Innovation Park at 2911 Roberts Avenue and is set to open Monday, May 13th.
FSU PrimaryHealth's services include diagnosis and management of chronic illnesses, disease prevention, health maintenance, behavioral and mental health care, school physicals, health and wellness checkups, same-day appointments and much more. The center will be staffed by College of Medicine faculty physicians, physician assistants, behavioral specialists and other clinical staff. If you're looking for a new medical home closer to where you work or live, FSU PrimaryHealth is just a 3 minute drive from the park.
Learn more at med.fsu.edu/health. Call (850) 644-1543 and select option 2 to make an appointment. You can also meet the doctors, tour the center, get free health screenings and more at the FSU PrimaryHealth Open House on Saturday, May 11th between 10 a.m. and 2 p.m.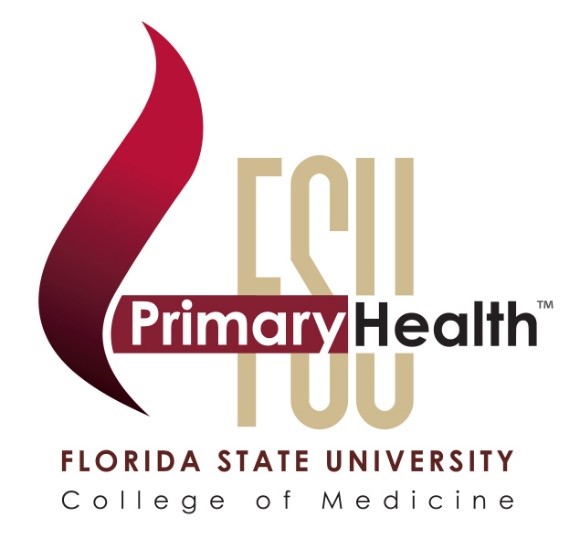 We are excited to report that we are changing up the lunchtime food truck lineup! Popular Park favorite Crave will take over the Tuesday lunch slot starting on May 7th. Caribbean Crossroads will continue serving through April, so be sure to check them out in their last couple of weeks!  They will also remain as a sub for us in the future.
We are sad to report Smoothie Time will no longer be serving Monday morning breakfast smoothies in the Park. Thank you to everyone who came out and supported them during their time here.