Please join us next Tuesday, November 19th for our last TechTopics of the year! This event will dive into SBIR/STTR funding, and how these grants can help break frontiers, and be an important driver in local economic growth. The speakers include:
Innovation Park's Director of Entrepreneurship, Michael Tentnowski
CEO of QuarryBio and SBIR/STTR grant recipient, Eric Graban
TechTopics will run from 11:30am-1:00pm in the newly renovated Collins Building Seminar Room (2051 E. Paul Dirac Drive). A complimentary lunch is included, but space is limited, so register soon!
Click here to register by Friday, November 15th at 5pm.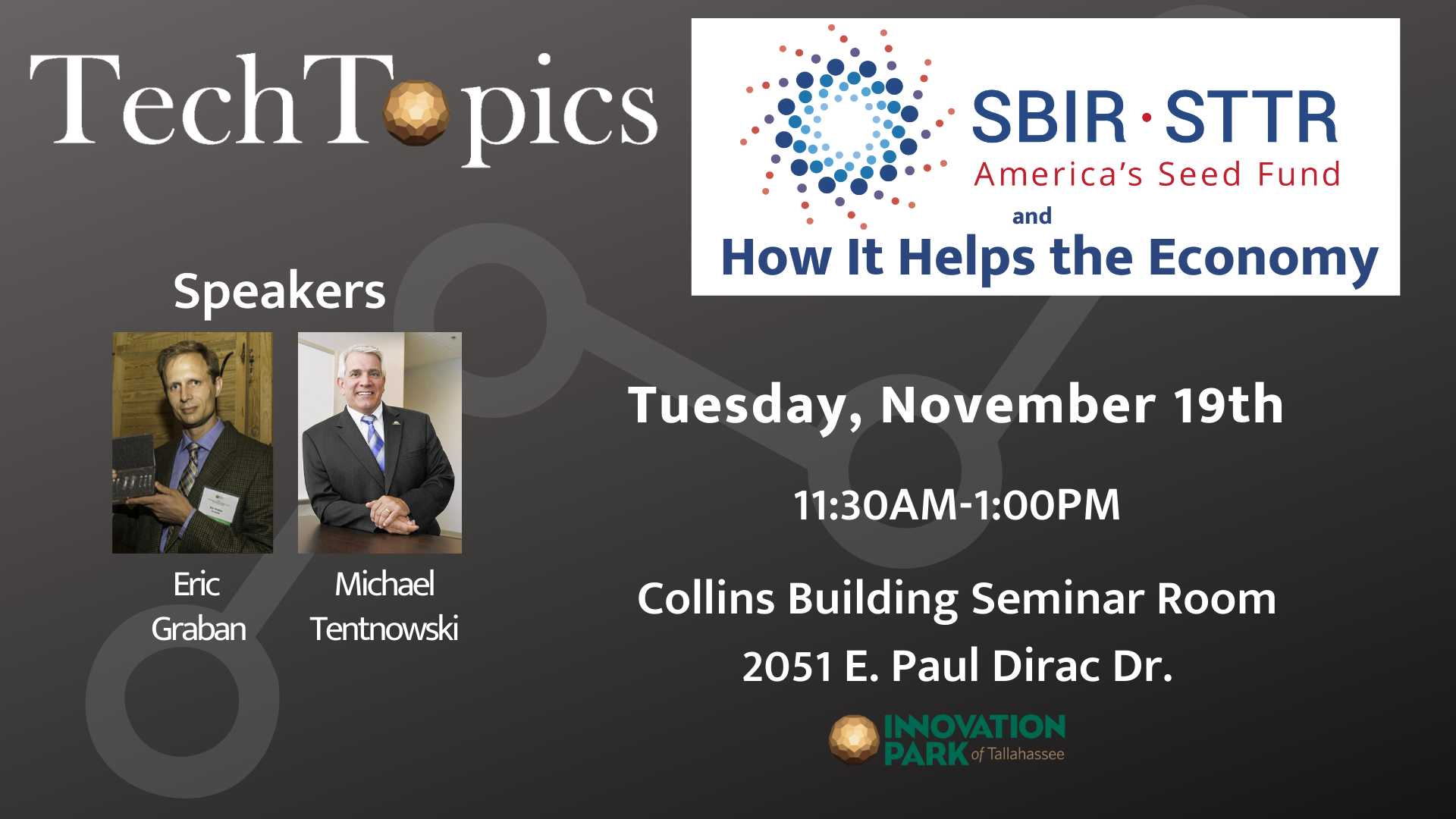 On Wednesday, December 11th, please join us in celebrating the grand opening of our central pond trail! Lucy and Leo's will be serving complimentary cupcakes from 2:00-4:00pm on the trail over by the Knight Building, 1736 W Paul Dirac Drive.
There are three ways to enter the trail: Between the Northwest Regional Data Center and MagLab, across from Florida Virtual Campus, and next to the Knight Building.
Be sure to stop by, grab a cupcake and check out the new trail!
Cupcakes are subject to limited quantity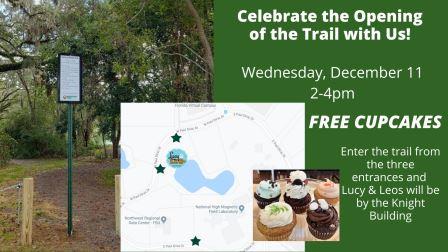 On Tuesday, November 26th, the One Blood Bus will be back in Innovation Park from noon until 3:30pm. The bus will be in front of the Don Fuqua Research Complex.
Feel free to make an appointment ahead of time, or just walk in. To make an appointment, visit www.oneblood.org/donate-now and use sponsor code #17710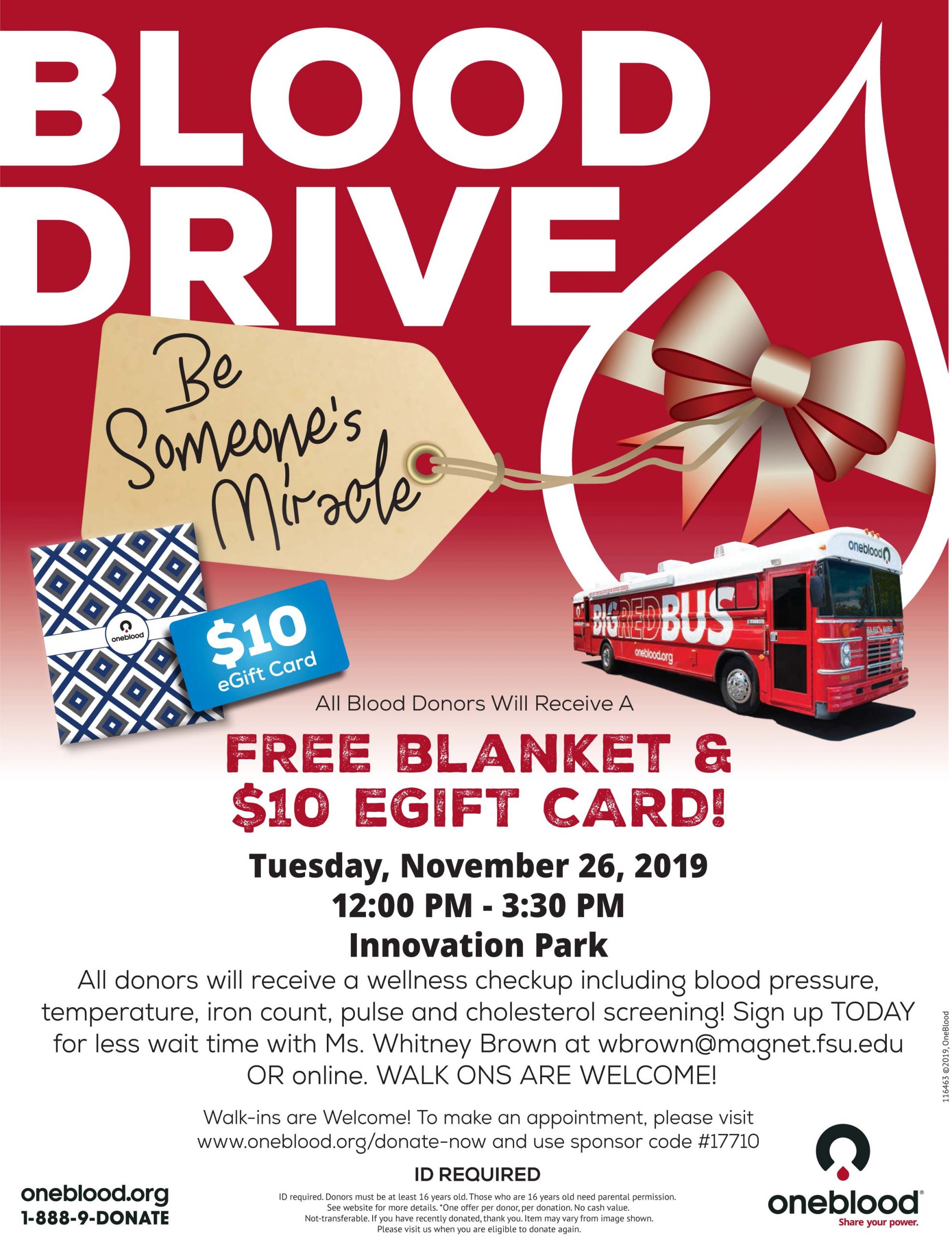 Researchers at HPMI are developing a design for a heat shield that better protects extremely fast machines like satellites, rockets, and jet aircraft and extends the lift of these materials.
This project received second place among peer-reviewed posters at the 2019 National Space and Missile Materials Symposium and received third place at the Society for the Advancement of Material and Process Engineering 2019 University Research Symposium.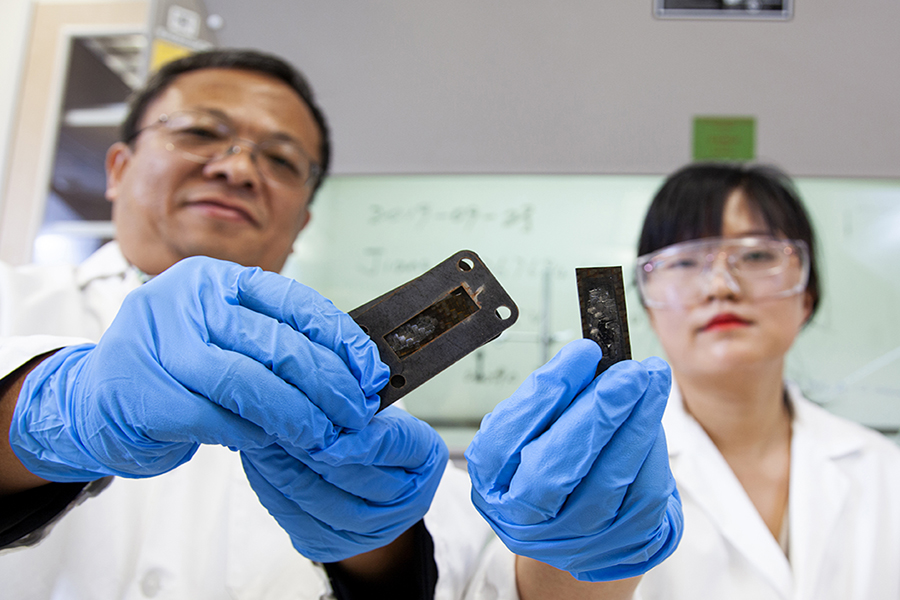 Two FSU researchers are developing a high-tech material that's currently used in athletics equipment into a special tool to develop stem cells.
The project received a $400K grant from NSF to explore ways to better control the fate of stem cells. The project examines induced pluripotent stem cells, which are stem cells developed from mature cells and changed into a state that allows them to then turn into any tissue in the body.
We are ramping up preparations for our Innovation Park TechGrant competition for 2020!
Applications will become available on Monday, January 13th.
During the TechGrant program, five finalists compete for a chance to win one of two grants worth up to $15,000 to help commercialize their technology in Leon County.

On October 24, the Leon County R&D Authority hosted its grand opening and ribbon cutting event for North Florida Innovation Labs. During the event, attendees got to see the newly renovated space including the wet lab space available for incubator members.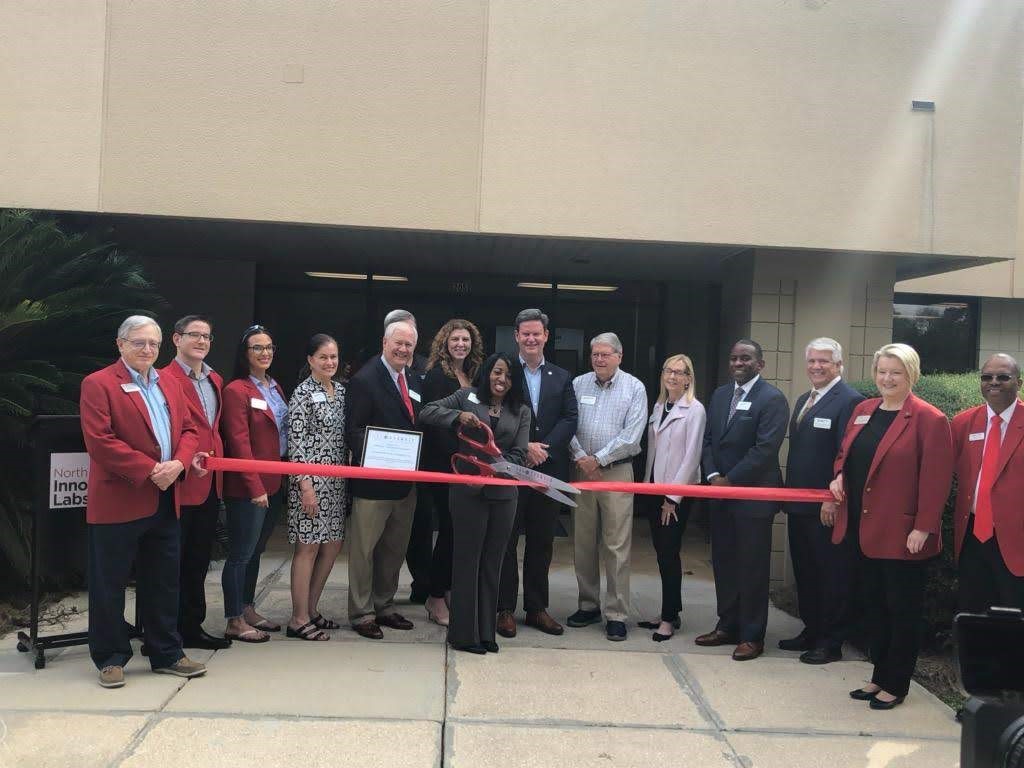 Now that our weather is nicer, consider incorporating moving meetings into your day, and using the trails in Innovation Park. Here are five reason to consider moving meetings:
Higher Employee Energy– Movement yields circulation, which yields energy. Give your employees a boost of every by taking a walk outside.
Inspiration– Nature and changes of scenery trigger new neuropathways in our brains which yield new ideas, and new solutions to problems.
Increased Collaboration– Regardless of whether it's a small or large group, mobile meetings give attendees the option of moving freely from one conversation to another.
A Flatter Organization– When executives and employees walk side-by-side, the hierarchical boundaries are virtually eliminated.
Minimized Differences- Walking meeting bring everyone together. As companies continue to employ different generations of workers, and as diversity increases in the workforce, walking meetings break down both conscious and unconscious biases and barriers.