Innovation Park welcomes new Co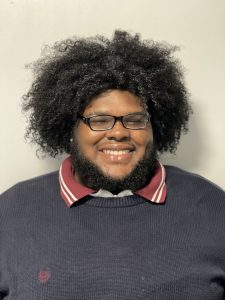 mmunity Collaboration Expert, Laquan Leuned. In his internship, Leuned works under Bill Lickson, Director of North Florida Innovation Labs. His duty is to brainstorm and conceptualize a variety of ways to bring awareness to Innovation Park.
When asked what he hopes to gain from his internship with Innovation Park Leuned states, "I hope to gain knowledge in marketing and communications. I would like to assist the company its promotional efforts and help the company gain brand recognition in the local Tallahassee area."
Leuned is currently a student at Florida A&M University, where he studies business administration with a focus in marketing and management.
He served as the campaign manager for Florida A&M University's current electoral commissioner, in this role he organized a small business expo that helped fundraise finances for the candidate. Leuned also competed in Mar's Company KIND Perfect Pitch competition, where he created a campaign for the snack. Leuned and his team won a $10,000 scholarship and presented the idea to the company's senior leaders.
From Miami, Florida, Leuned classifies himself as a "city boy" who is heavily into fashion and pop culture. He is an avid music listener and has practiced performing arts for years. He attended Miami Arts Charter School from 7th to 12th grade, where he studied vocal performance, before joining the Florida A&M University Concert Choir, where he received a music scholarship.
Along with music, Leuned draws and paints. Starting at a young age, his interest grew which led him to major in marketing (with an interest in advertising).
"We are ecstatic to have you this Fall" said Bill Lickson, Director of North Florida Innovation Labs. "We are looking forward to applying your ideas to the future growth of Innovation Park."