Applications are now available for the 2019 Tech Grant Competition. Each year, Innovation Park gives away $25,000 split between two companies to help them commercialize their technology in Leon County.
Interested in applying? On Monday, February 4th there will be an orientation at the Knight Administrative Center in Innovation Park. (1736 W. Paul Dirac Dr., Tallahassee, FL 32310) We strongly encourage anyone who is planning to apply for the TechGrant to attend this meeting.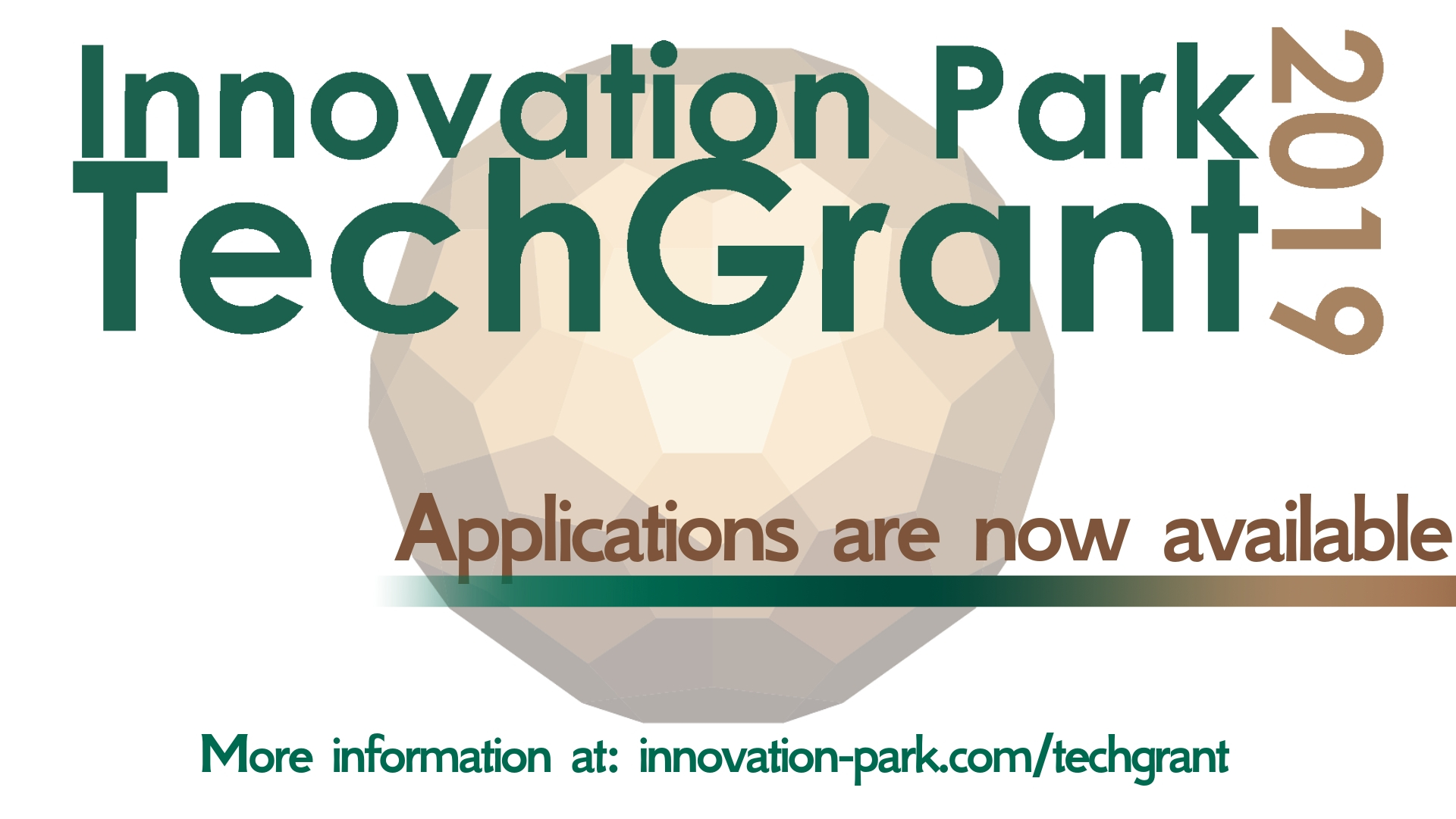 Innovation Park is bringing the National Science Foundation Innovation Corps (I-Corps) regional training course to Tallahassee in June. This course is designed to introduce participants to the processes and approaches for technology commercialization.
There will be two in-person training sessions and two webinar sessions.   The program provides a good entry point for learning about the "evidence-based entrepreneurship" approach to technology commercialization. It also explains how to develop commercialization plans for grant submissions and how to begin evaluating market potential of your discoveries.
Additionally, completion of the program qualifies as an NSF award which enables you to apply for an I-Corps Team award, that provides $50,000 in funding and an in depth commercialization program supported by a national network of mentors and experts.  You do not need NSF funding lineage to participate in the program, and completion will enable researchers that have not previously received NSF funding to apply for an I-Corps Team grant.
This is open to the public, and there is no charge for the program. You must register by May 31 to reserve your spot. Contact Michael Tentnowski (mtentnowski@inn-park.com or 850.575.0343 x-103).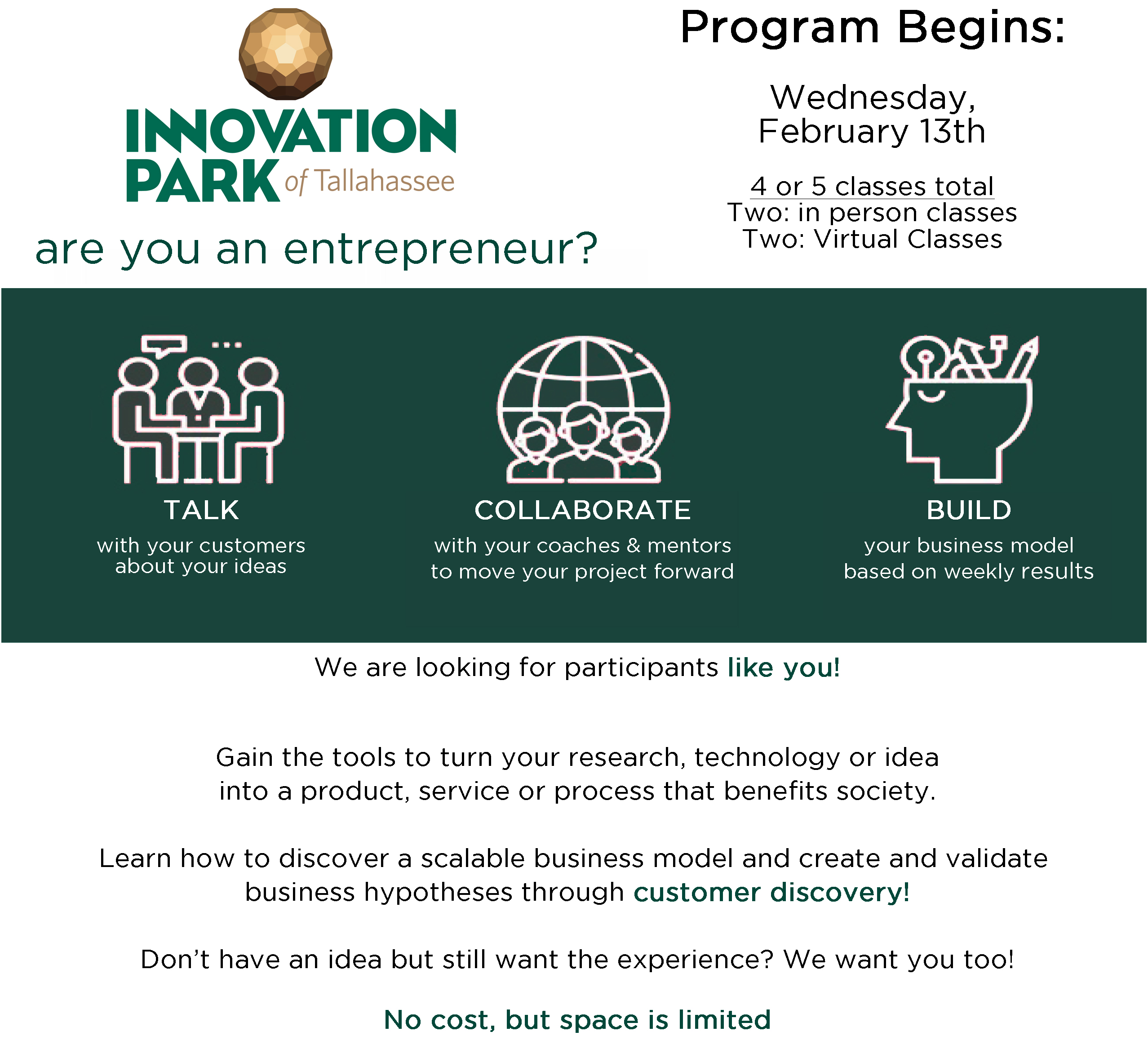 In December, Danfoss Turbocor Compressors, Inc. broke ground on their new expansion, which will add 44,000 sf to their current operations. This expansion will create 120 new, full time research and development jobs within advanced manufacturing. Construction is expected to be completed in late 2019.
To learn more, check out our previous press release by clicking on read more below.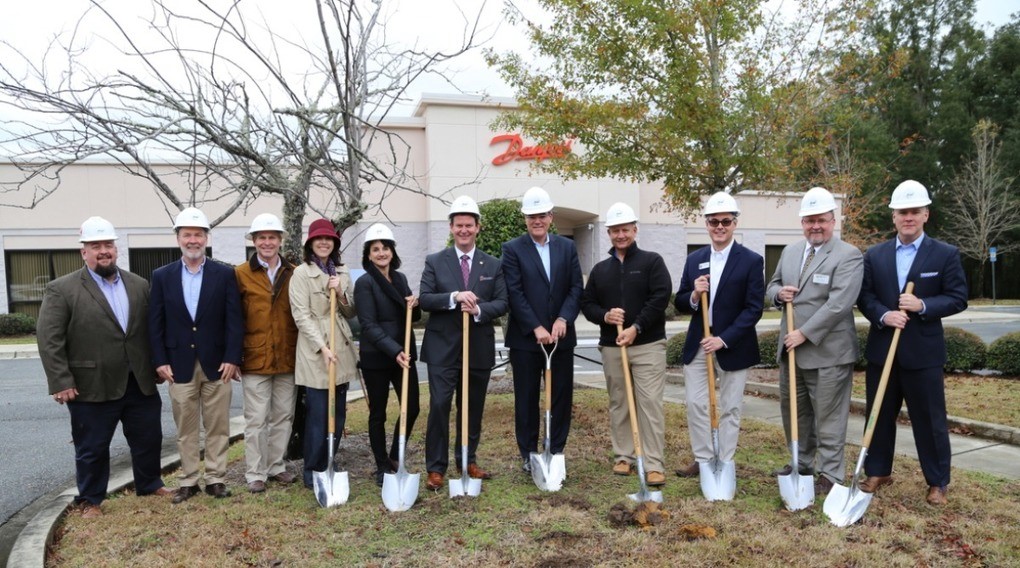 FAMU-FSU College of Engineering Student, Taylor Stemm has gotten a chance that few undergraduate students across the country can do. He has been working at the FSU Center for Advanced Power Systems in Innovation Park as a research assistant. This opportunity has provided experiential learning that has helped him land another internship at Duke Energy, and will work at Northrup Grumman in the Summer.
Save the Date! On Saturday, February 23, the MagLab will be hosting their Open House from 10am to 3pm in Innovation Park. This free event features something for visitors of every age from hands-on demonstrations, self- guided tours and the chance to meet and chat with Scientists and other MagLab Staff.
In addition to the MagLab, other facilities in the Park, as well as the FAMU-FSU College of Engineering will be opening their doors to the community, so we can see other cool research that is happening here.
These events will follow a food theme, so make sure to come check out all the interesting plans and activities they've cooked up!

FAMU-FSU College of Engineering Professor, Dr. Christian Hubicki was featured on this past season of Survivor, and was the most popular "castaway" of all time. On Saturday, January 26 at 12:30pm, join him for a Q&A session where he will discuss his time on the island, as well as what happened behind the scenes.
This event will be a fundraiser to help the FSU and FAMU Foundations support students though programs and resources provided by the college. The Top 35 donors will also get an opportunity to meet Dr. Hubicki personally at a private meet and greet.