Join us on Wednesday, August 28th from 11:30am-1:00pm for our next TechTopics event in the CAPS Seminar Room 120 at FSU Foundation Building A. This event will focus on the Florida Department of Transportation's Structures Research Center, and a few of its current projects.
Speakers include:
Christina Freeman, a Structures Research Engineer for FDOT, who will present an overview of the type of work done at the research center and highlight several current projects.
Dr. Roger McGinnis, Director of FSU's Center for Advanced Power Systems will also provide an update about the organization, and the expansion it is currently undergoing.
Lunch will be provided at no cost to all attendees at this event.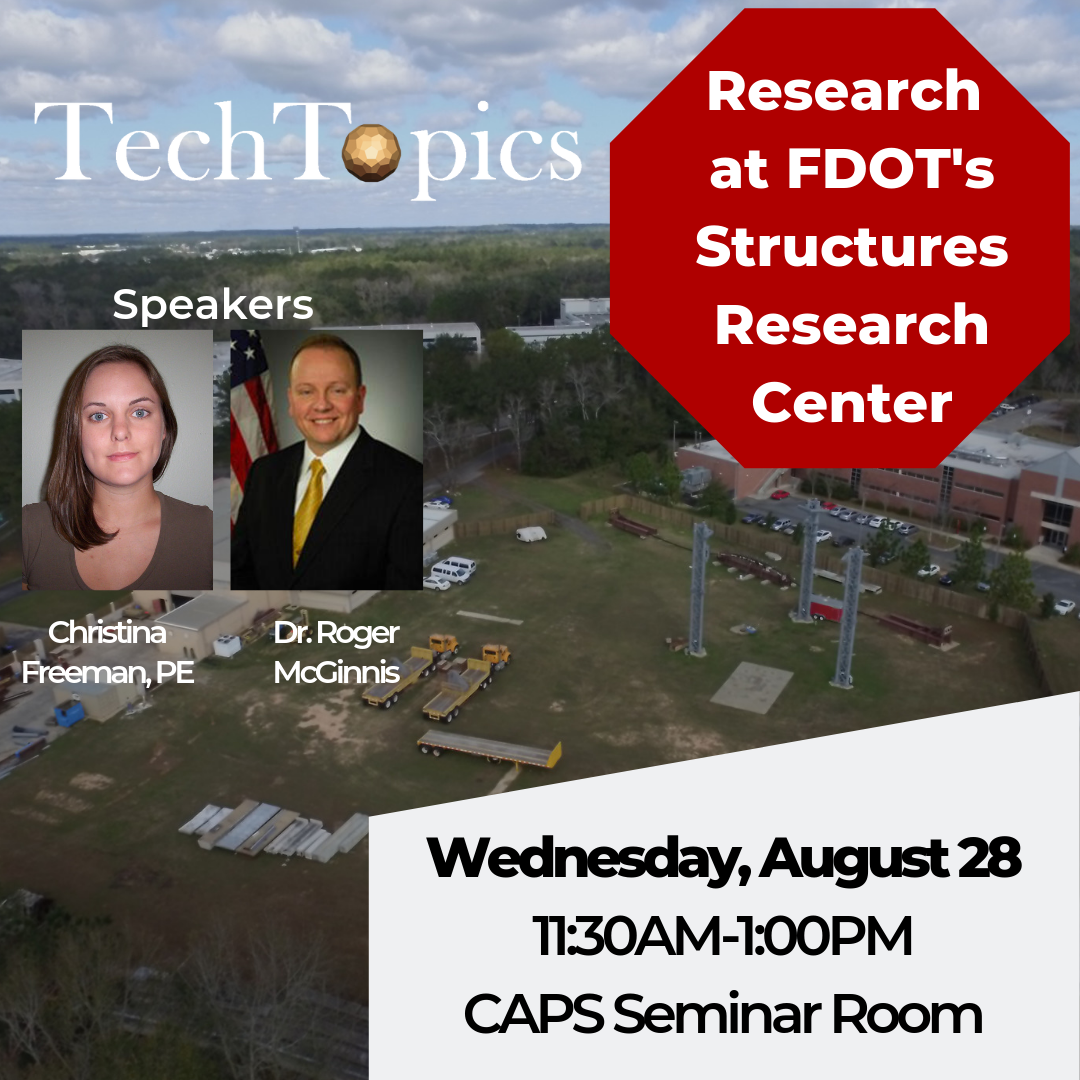 The three food trucks participating in our August Food Truck Challenge have all had their turn to serve the Park. It's now time for you to vote on who will be taking the regular Monday slot! Select from the poll below which food truck you'd like to see back on a regular basis: Falafel Grill, Street Eats International or Funkalicious. The others will remain on the sub list. Cast your vote by Tuesday, August 27th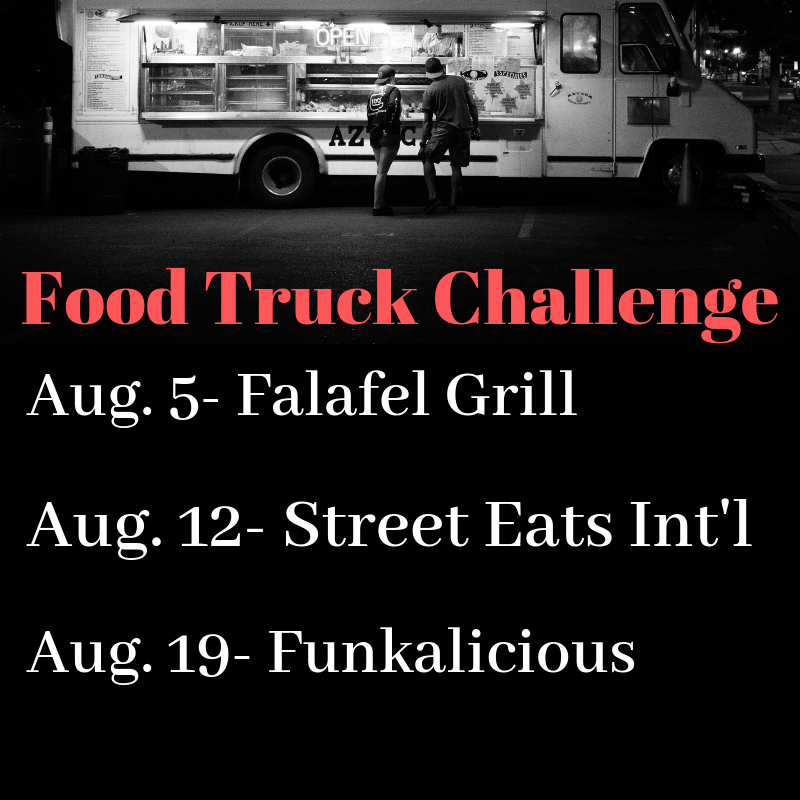 The Leon County Research and Development Authority, the entity that manages Innovation Park is relocating its offices to the Collins Building in the Park from the Knight Administrative Centre.
A portion of the Collins Building has recently been renovated, and includes 10 new offices, conference and training rooms, and shared wet lab space. This location will serve as an incubator space for companies requiring the usage of wet labs in the near future.
Look out for an open house invitation to view the newly renovated space later this fall!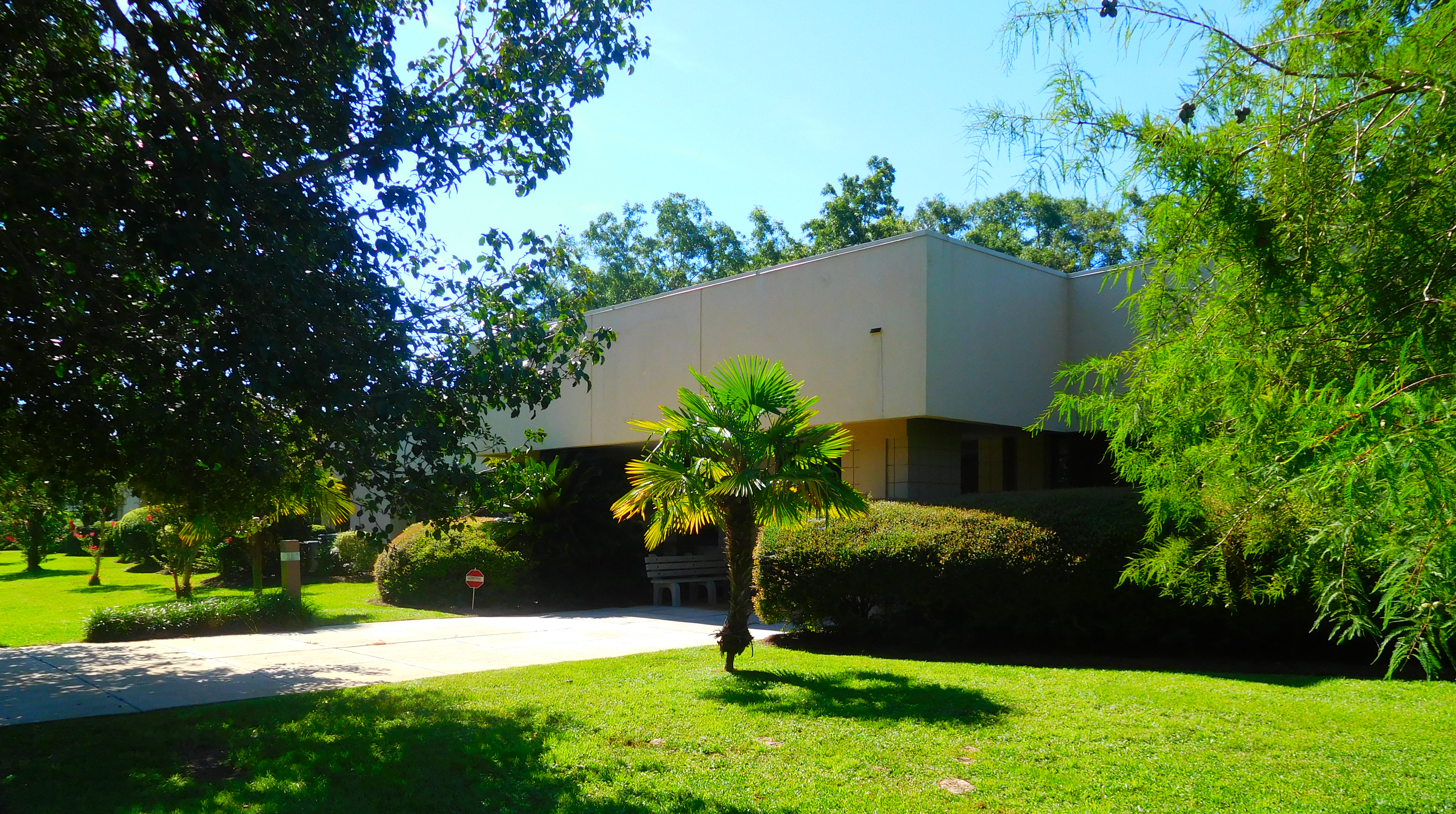 Kim Williams, Vice-Chair of the Leon County Research and Development Authority, wrote a "Your Turn" opinion piece that was published in the Tallahassee Democrat regarding the Entrepreneurial Excellence Program.
Since 2011, the EEP Program has been a staple in the local entrepreneurial ecosystem, and has helped more than 150 startups grow. Innovation Park's own Larry Lynch started the program and has recently decided to retire. Michael Tentnowski, Innovation Park's new Director of Entrepreneurship will take over the program this Fall.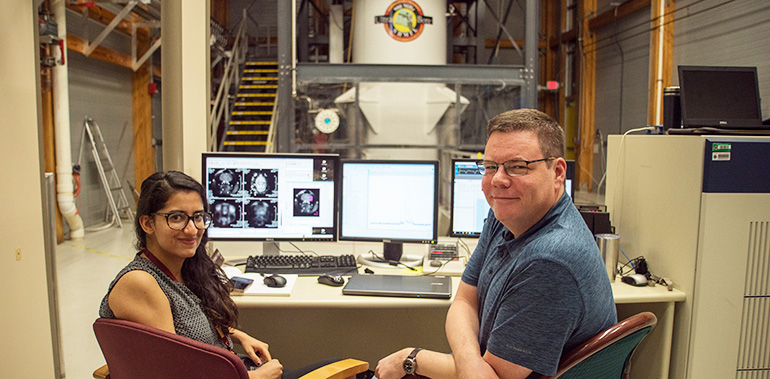 The FAMU-FSU College of Engineering earned a Bronze award and Exemplar status from the American Society of Engineering Education (ASEE) in the inaugural year of the ASEE Diversity Recognition Program. The Bronze award is the highest level ASEE bestowed in the program's first year and signifies the college is among the nation's leaders in inclusive excellence.
Are you an EEP Alum or TechGrant winner? We're hosting our next E-Club event on Thursday, September 19th from 5:30pm-7:30pm. This event will take place at the Current Agency, and will include a presentation on digital marketing and growing trends.
Be on the lookout for an e-mail from us soon to sign up to attend!