The Innovation Park TechGrant program will open early next month! Check out the important dates and deadlines.
Five startups and early stage companies will have the chance to win an up to $15,000 grant to help them commercialize their technology, and grow their company in Leon County.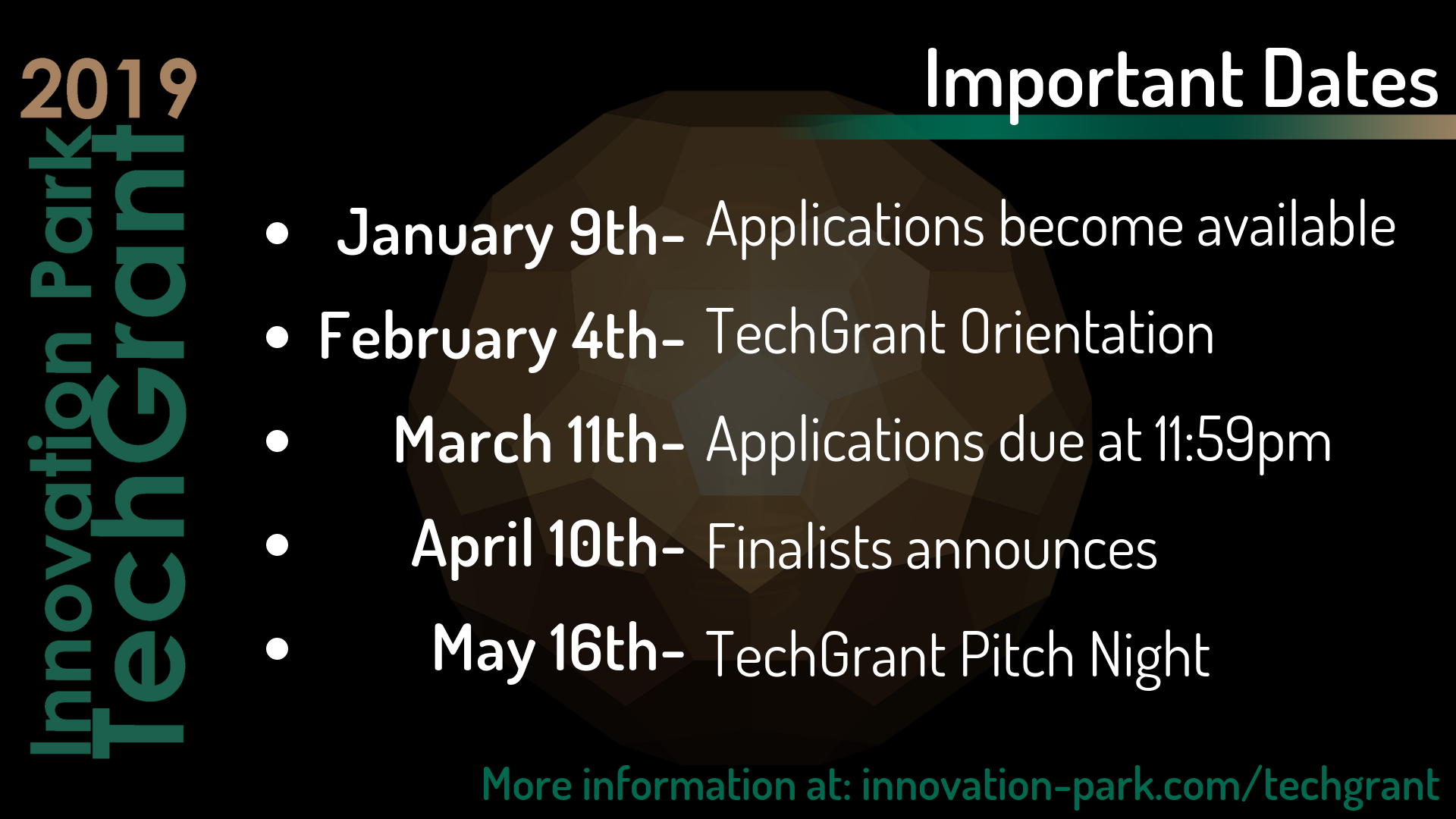 Innovation Park is bringing the NSF Innovation Corps (I-Corps) regional training course back to Tallahassee. This course is designed to introduce participants to the processes and approaches for technology commercialization, and consists of two(or three) in-person training sessions and two webinar sessions, and there is no charge to participate!
Completion of the program qualifies the company for NSF lineage that enables companies to apply for an I-Corps Team award, that provides $50,000 in funding and an in-depth commercialization program supported by a national network of mentors and experts.
This program is a joint venture between Innovation Park and FAMU Startup Canvas. Anyone can apply for a spot in the program. If interested, please contact Michael Tentnowski to see if you qualify to participate in the program (mtentnowski@inn-park.com or 850.575.0343×103).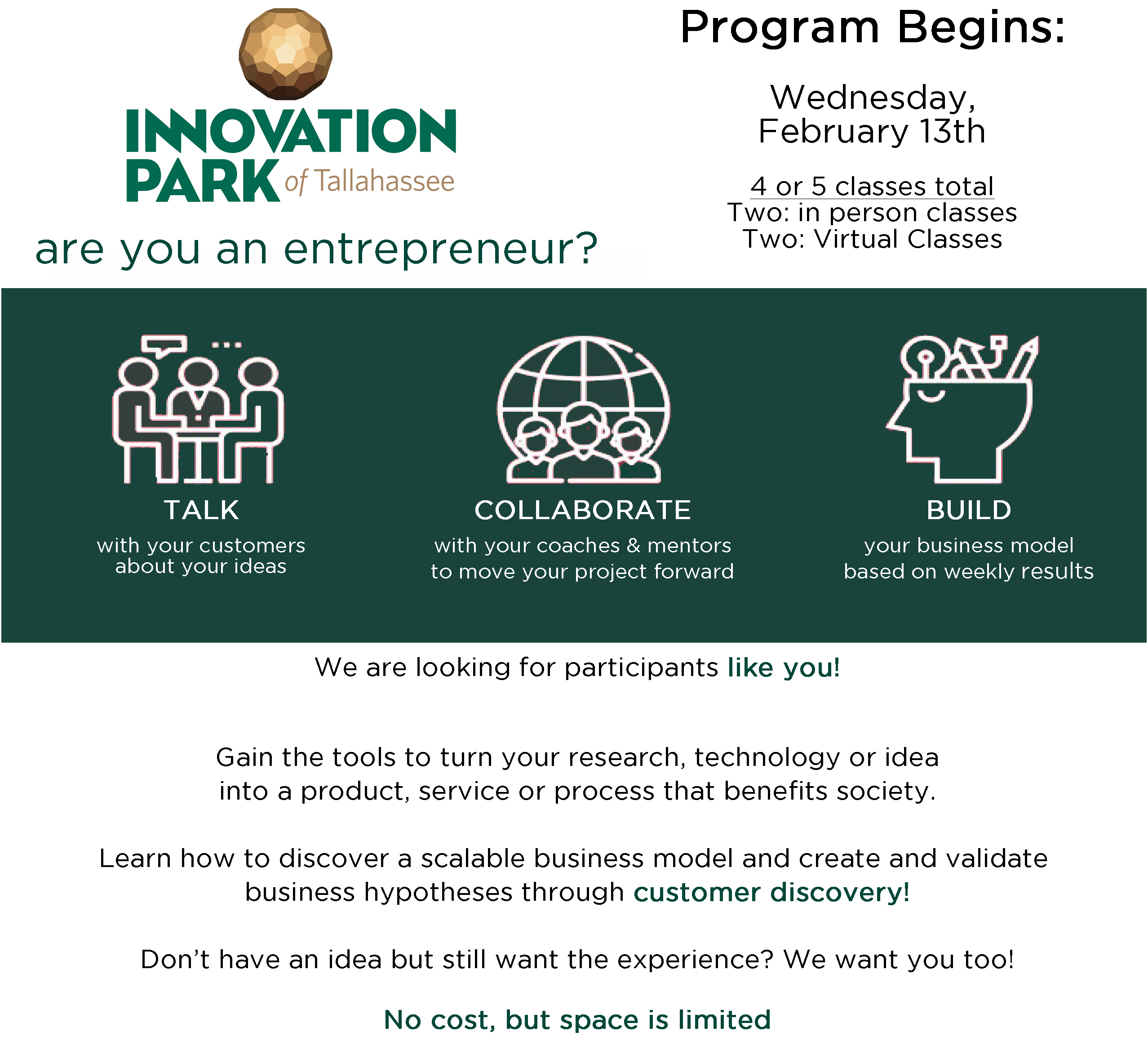 Join us and several other local organizations on Saturday, January 12th for the annual Experience Tallahassee event at Cascades Park from 4-10pm.
This event showcases the best of Tallahassee and features networking opportunities, local food and more! There will also be an outdoor screening of The Incredibles 2 at 7pm.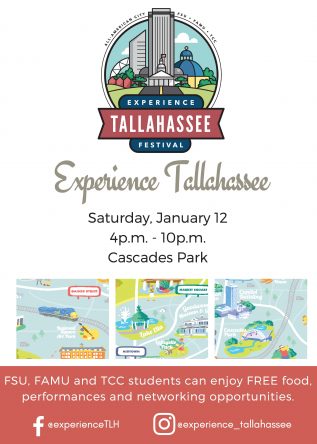 A research team at the FAMU-FSU College of Engineering recently discovered that a type of adult stem cell found in a variety of tissues can be manipulated to enhance tissue regeneration and potentially treat inflammatory diseases.
A FAMU-FSU College of Engineering researcher developed a new model for local governments and relief organizations to quickly determine which regular shelter can and should be repurposed into special needs or pet-friendly shelters.
The aim of this model is to help reduce the number of senior citizens who choose not to evacuate during major storms because of pets or special needs.
With the holidays just around the corner, be on the lookout for changes to the food truck schedule. We'll post this information on our Facebook and Twitter pages.