Ron Miller has been the Executive Director for LCRDA since August of 2012. As Executive Director, Ron oversees the 208-acre Innovation Park in Tallahassee. Ron is focused on helping higher education partners, FSU, FAMU and TCC, promote research and development activities, commercialize new technologies, foster entrepreneurship, and spur job creation through high tech company formation and attraction.
Hailing from Indiana, Ron came to Tallahassee in 2011 after servings as Deputy Assistant Secretary of Administration to the Florida Department of Corrections.  Before that he served as the Chief Financial Officer for the Department of Correction in the State of Indiana and for the Department Waterworks for the City of Indianapolis. For more than 8 years, he served as the Vice President of Crystal Food Services, a food services company in Indianapolis.
Ron received his MBA in Venture and Technology Management from Indiana University- Kelley School of Business, and a Bachelor of Science in Accounting from Manchester University.
He also serves on the Board of Junior Achievement Big Bend which is focused on workforce readiness, financial literacy, and entrepreneurship education for grades K-12.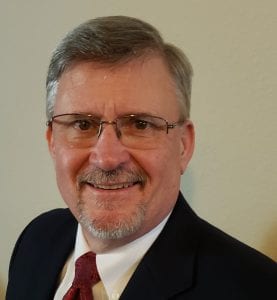 Bill Lickson, Director of North Florida Innovation Labs
Phone: 850-575-0343 x103
Email: blickson@inn-park.com
Bill is the Director of North Florida Innovation Labs for LCRDA/Innovation Park. Bill is a seasoned entrepreneur, advisor, mentor, advertising and media expert. He has served as a mentor and advisor to numerous CEOs and businesses throughout his career. For the last decade, Bill has worked with startups based in Florida and other regions of the country including Silicon Valley.
Bill previously served as the Executive Director at Domi Station, a non-profit startup incubator, business accelerator and co-working office space. Bill also served as the CEO of the highly successful social entrepreneurship start-up, Autism Navigator.
Bill previously served as Director of Interactive Strategy at the Zimmerman Agency, an Omnicom advertising agency and part of the TBWA Worldwide network. He also directed digital strategy for the largest, multi-billion dollar retail agency in the Omnicom network as a senior member of the agency strategy team. He worked directly and extensively with major brands both domestically and internationally.
Bill is a past-president of the American Advertising Federation and a proud graduate of Leadership Tallahassee Class X.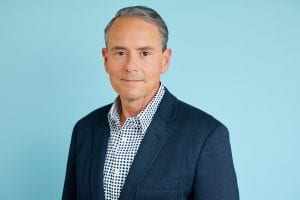 Karen Thurston-Chavez, Director of Marketing & Engagement
Phone: 850-575-0343 x 102
Email: kthurston@inn-park.com
Karen Thurston-Chavez is the Marketing and Engagement Director for LCRDA, where she handles marketing and communications for Innovation Park and North Florida Innovation Labs, as well as IP's programs, such as TechGrant and Tech Topics.
Before joining LCRDA, Karen was the statewide Communications and Outreach Coordinator for the Office of Resilience and Coastal Protection at the Florida Department of Environmental Protection. She has also served as Marketing Coordinator for the UF Health Congenital Heart Center in Gainesville, FL, and News Reporter with the Tallahassee Democrat. Karen spent over 25 years in the nonprofit association industry, overseeing several organizations' communications and marketing, print and electronic publications, public and media relations, community outreach, membership recruitment and retention, and association governance.
A lifelong resident of Tallahassee, Karen received her bachelor's in magazine journalism from Florida A&M University. In 2006, Karen founded Broken Hearts of Florida, an IRS-recognized charity that supported, educated, and connected families affected by congenital heart disease. Karen loves being outdoors and is working on visiting all 42 of Florida's aquatic preserves — at 20 aquatic preserves, she is almost halfway there.
Peggy Bielby is the Administrative Coordinator for LCRDA, where she handles the program support and administrative duties for the office and the Board of Governors. Peggy ensures all meetings meet the standards required by the State of Florida including public notices, quorums, and Sunshine Law compliance. She also manages the Park's food trucks.
Prior to joining LCRDA in 2016, Peggy served as the Director of Partnership Development and Relations and the Assistant to the Executive Vice President at the Economic Development Council of Tallahassee/Leon County, and worked as a Law Clerk for the Florida First District Court of Appeal for 7 years.
Peggy received her Juris Doctorate from Samford University, Cumberland School of Law and received her Bachelor of Science in Commerce and Business Administration from the University of Alabama.
She is an Ambassador and Sustaining Member committee member for Word of South, a 2010-2011 KCCI Community Catalyst, and has served on several nonprofit Boards including Friends of the Library, Leon High School Foundation, St. John's Episcopal Church vestry, and the Junior League of Tallahassee.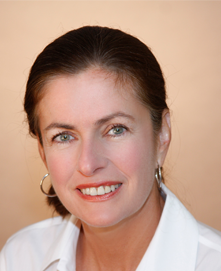 Melissa VanSickle, General Counsel
Phone: 850-205-3307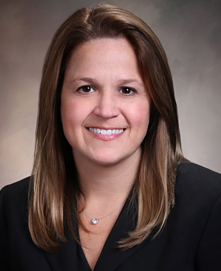 Stephanie Shoulet works for NAI Talcor Commercial Real Estate Services and is our Property Manager for Innovation Park.  She makes sure the research park is properly maintained, so our residents can enjoy the amenities in the park safely.
Stephanie has many years under her belt as a commercial property manager.  Prior to working at NAI Talcor, she worked with Advisors Real Estate Group for 8 years.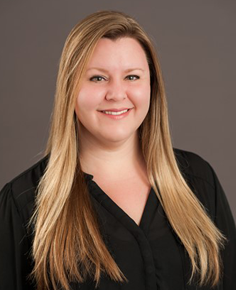 Dominic "Dom" DeMartino, Maintenance Supervisor
Phone: 850-728-5954
Email: Dominic@talcor.com
Maintenance Supervisor at NAI Talcor Commercial Real Estate Services